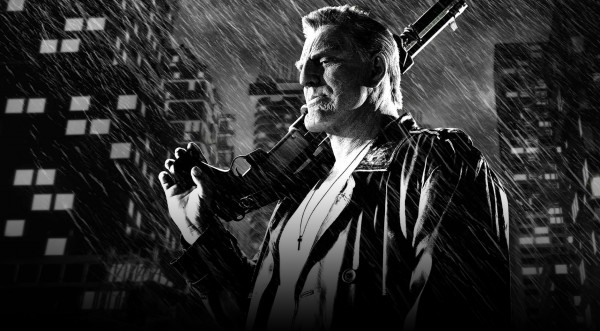 To celebrate the upcoming theatrical release of a sequel that has been hotly anticipated for almost a decade, Sin City: A Dame to Kill For, Australian distributor Icon Films have provided us with 3 double passes to see the Frank Miller/Robert Rodriguez cinematic experience in either 2D or 3D once it releases nationwide on September 18. (Conditions are printed on the back of the passes)
Early reviews have lauded the stunning 3D which, as you can imagine, accentuates the trademark visual flair of the series extremely well.
Co-directors Robert Rodriguez and Frank Miller reunite to bring Miller's visually stunning Sin City graphic novels back to the screen in  Sin City: A Dame to Kill For. Eva Green stars as Ava, a temptress who enlists Dwight McCarthy (Brolin) in a bid to escape her ex-husband. Joseph Gordon Levitt plays Johnny, a mysterious gambler set on taking down his sworn enemy in a high stakes game of life and death. Weaving together two of Miller's classic stories with new tales, the town's most hard boiled citizens cross paths with some of its more notorious inhabitants. Newcomers Juno Temple and Jeremy Piven join the all-star cast including Mickey Rourke, Bruce Willis, Rosario Dawson, Jessica Alba, and Jaime King who will be making their return to  Sin City: A Dame to Kill For.
To enter, please answer the following question in our comments section below:
Who is your favourite Sin City character (graphic novels or film) and why?
This competition will close late on September 5. Make sure you use a valid email when you register with Disqus before posting your comment so we can email you if you are one of our winners. If you choose to enter by logging in with your Facebook account, your email is not required.
Our thanks to the fine folks at Icon Films for enabling this competition, and good luck to everybody!
**SPECIAL NOTE**
Competition is open to Australian Residents only.
Follow us on:

 Twitter | 

 FACEBOOK | 

 YouTube | 

 Google Plus | 

 RSS
Check out our other Competitions here.