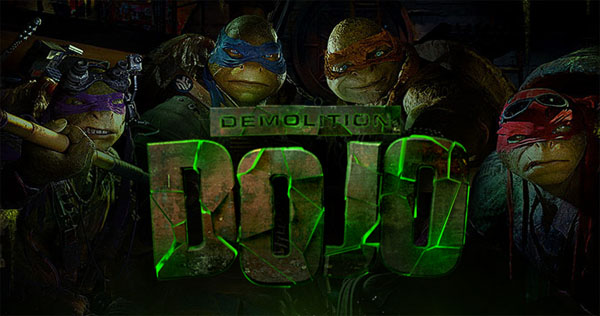 With less than a month before its release, people everywhere are gearing up for Paramount Pictures' Teenage Mutant Ninja Turtles. To keep us excited we have been given moving posters, trailers, and even music videos. Now, as if that weren't enough, now we have a brand new browser-based game for players to get addicted to.
Teenage Mutant Turtles: Demolition Dojo will have you clicking away at Foot Soldiers in a shooting-gallery style mini-game. Simple, yet addictive this will surely keep people entertained for hours while they tick down the clock for the film's release. To get in on the action, click here to be taken to the game.
The Teenage Mutant Ninja Turtles will be making their way to the silver screen from September 11th, so make sure you stay tuned to Capsule Computers for all the awesome turtles news as it becomes available.