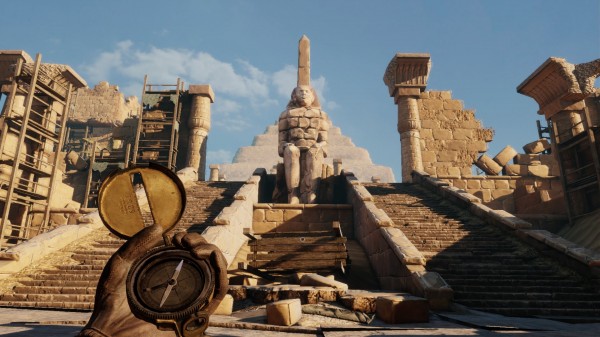 Last year, PC and Xbox 360 gamers got an epic action FPS, Deadfall Adventures. Now PlaySation 3 gamers can finally get in on the action as well. Independent developer The Farm 51 announced that Deadfall Adventures is coming to PS3, with a number of extra enhancements.
The game differs a bit from the original version, bringing improved gameplay and a number of changes to the table. Titled Deadfall Advenures: Heart of Atlantis, it still is largely based on the Allan Quartermain novels written by Henry Rider Haggard. Players fill the role of James Lee Quartermain, grandson of the famous adventurer, as he searches for treasure in locales such as the ice of the Arctic North, deserts of Egypt and jungles of Guatemala.
Changes that The Farm 51 has pointed out are the addition of a new co-op survival mode, along with new boss fights, cut scenes, locations and an improved leveling system. The developer also plans to put a cherry on top by overhauling the graphics. Though there is no date yet set for this release, but we should see it this summer.