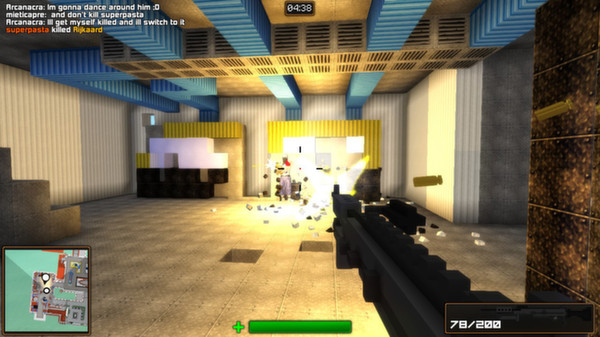 Indie Gala is kicking off a big Blockstorm contest worth over $3000 in Steam Wallet money and indie bundles. Players will need to share their best in-game screenshot on the official Blockstorm Steam Group. The top 100 screenshots will snag a variety of prizes.
– The most voted screenshot wins $300 of Steam Wallet Credit;
– From 2nd to 50th most voted screenshots win $10 of Steam Wallet Credit each;
– From 51st to 100th most voted screenshots win ONE of the ACTIVE INDIEGALA BUNDLES on the site at their choice.
To help give gamers a head start, IndieGala has knocked the price of Blockstorm down by 50% at the IndieGala store. Buyers can snag a copy of Blockstorm, two wallpapers, and a copy of the Blockstorm soundtrack by F-777 when it is released in Q4 2014 for $5.99. A double pack containing an extra Blockstorm key and a copy of F-777's Celtic Dance Machine album can be had for $9.99. Learn more at the official contest site at Indie Gala.