Grundislav Games and Wadjet Eye Games (Gemini Rue) are proud to present their upcoming retro-styled adventure, A Golden Wake, to be released on PC this fall.
A Golden Wake jumps back into the era of Gatsby- the 1920's in Coral Gables, Miami, where players take on the role of Alfie Banks; an entrepreneur set on fame and fortune based on actual events. In order to succeed in the real-estate market, Alfie needs to overcome the mob hunting him down, the looming Great Depression, and Florida's lucrative waterfront just one hurricane away from total devastation.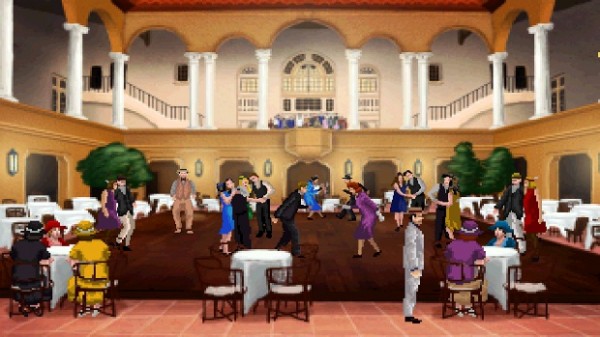 Like all of Wadjet Eye's games, A Golden Wake focuses on story and puzzle driven gameplay, retro graphics, and a point-and-click interface; reminiscent of the "golden age" adventures, such as, King's Quest and Monkey Island. Check out the launch trailer of A Golden Wake below and stay tuned with Capsule Computers for the game preview within the coming weeks.