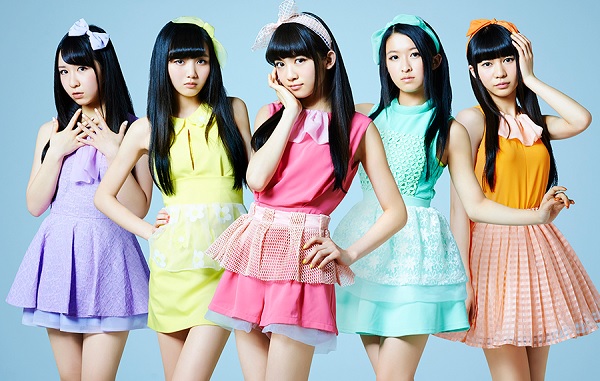 Late last month J-Pop Summit revealed what artists will be attending the event when it kicks off on July 19th and today it was revealed that Tokyo Girls' Style are going to be the special guests of honor for the event as they will be holding a number of live performances and making a various special appearances throughout this year's event.
It is worth noting right off the bat that Tokyo Girls' Style will be making their U.S. debut during this event with their first ever concert here. On July 19th the all-girl five member dance and vocal group will be performing at Union Square as part of the "J-Pop Live at Union Square" event and they will also be performing on the Pagoda Main Stage in Japantown in the afternoon of July 20th. On both of these days Tokyo Girls' Style will be holding meet and greets with VIP Pass holders and various pieces of merchandise will also be available for purchase.
There will also be a special U.S. Debut of the movie Count Five to Dream of You and Kotodama: Spiritual Curse, the former set in an all-girls high school focused on capturing the short-lived and unforgettable moments of adolescence while the latter isa reboot of a famous Japanese horror movie franchise. Both of these movies feature all five members of Tokyo Girls' Style and a special Q&A session with the group will be held after the screenings. These screenings will be held at the New People Cinema and tickets will be priced at $15 each.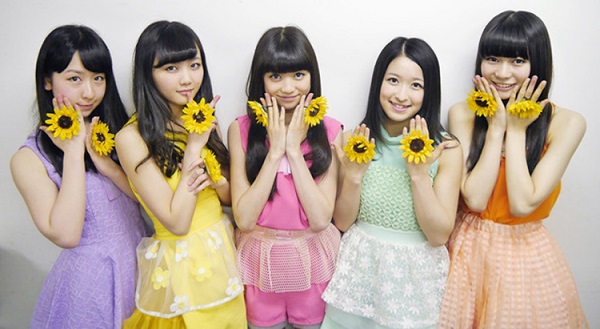 Also to go along with their U.S. debut, Tokyo Girls' Style is holding a special crowd funding project called "Let's All Join Hands to Make Sunflowers Bloom Girls' Style in San Francisco." All funds will go to finance a special TV documentary for Tokyo Girls' Style debut in the United States as well as various interviews.
During their performance at J-Pop Live at Union Square attendees will be given replica sunflowers to wave in their air while they sing the English version of their popular song "Himawari to Hoshikuzu" which means Sunflowers and Stardust. The pledges start at $19 and those who do pledge will be personally thanked by Tokyo Girls' Style with a variety of special items, such as a behind the scenes performance and backstage photographs, a DVD of the San Francisco concert, and various autographed items. Additional information about the crowd funding event can be found here.