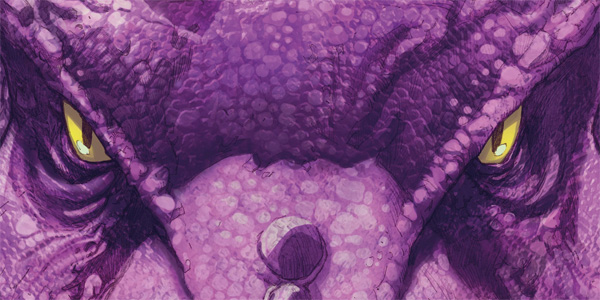 From Frankenstein to Dr. Jekyll, from Alice to Mr. Toad literature is filled with some of the most amazing characters that mankind ever has or ever will know. Now, Titan Comics are set to release a brand new book that compiles all of these fantastic characters into one story! The Weirding Willows by Dave Elliot first appeared in Titan Comics' A1 Anthology late last year and features some of literature's most classic characters standing alongside one-another. Think of it like League of Extraordinary Gentlemen or Penny Dreadful but in comic book form (Yes I know that LoEG was originally a graphic novel).
Here is the official synopsis for the series:
IF YOU GO INTO THE WOODS TODAY…  

When she was nine, Alice discovered a portal to another world… a world called Wonderland! 

But Wonderland isn't the only world connected to the Wild Woods, a dimensional nexus that Alice spent her childhood exploring. It's a strange, magical place where Earth, Wonderland, OZ, Neverland, Mars, Pellucidar and Elysium collide – and where anything can happen! 

From talking rabbits to winged monkeys, from Frankenstein's Monster to a rampaging purple T-rex, from a kidnapped Mowgli to a werewolf with a deadly secret – there's never a quiet day!

Now a young woman, Alice and her amazing friends are all that stand between the gateways in the Weir – and those who would exploit them.  

This astounding first collected edition includes a brand-new chapter, exclusive to this volume. 

Step into the Weirding Willows… and be transported to worlds beyond your imagination
You will be able to pick up the collected edition of The Weirding Willows from July 1st either in print or online from July 1st for the RRP of $19.99. We will be reviewing this book in the coming weeks so make sure you stay tuned to Capsule Computers for our thoughts as well as for all the Titan Comics news as it becomes available.