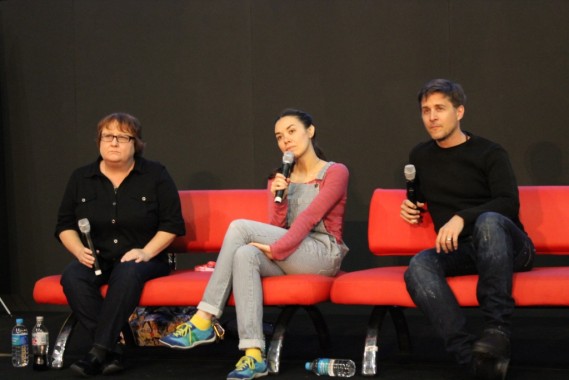 Three stars, one stage and a whole lot of ninja shenanigans this year at the "Naruto" panel which took place at Supanova 2014. It was the second anime panel of the day and it just so happened to feature three brilliant voice actors all of which have roles on the highly popular show "Naruto" as well as it's continuation "Naruto Shippuuden".
The three panel guest had an obvious dynamic that only years of working close together can build and it made for one electric panel with the audience picking up exactly what the stars where laying down. There was a nice vibe floating through the audience as the Flanagan, Lowenthal and Platt spoke of the differences between the dubbing of American-made cartoons and that of their Japanese counterparts.
Yuri Lowenthal, having done a great deal of the "Ben 10" series as Ben himself, detailed the differences between the two voice acting processes explaining that recording lines for for American series' is done as a group unlike Japanese series' which are all done in singular booths. Despite each of them mostly recording alone, they still found time to meet each other and became great friends over the years, more so for Mr. Lowenthal and Mrs. Platt who met while on the job and eventually were joint in holy matrimony.
Audience Question: "What have been your most difficult voice roles?" Maile Answers: "Definitely baby Naruto, it's not a voice I've had to do a lot of so it tends to be quite difficult" Tara Answers: "Anything out vocal range like screaming for video game takes".
Yuri, after being posed the above question, then began to explain that he only ever takes roles that he knows he can perfect which eliminates the problem a majority of voice actors seem to face on occasion. The trio then began talking about the evolution of voice acting: Tara explains that anime introduced a new level of voice acting that hadn't been seen before.
"Voices used to be extremely 'cartoony' but now, thanks to anime, we're able to do our job in a more natural way" she explained. Maile shared her views on celebrities taking voice acting roles above professional voice actors saying that she believes everyone deserves to do the work but that Hollywood stars shouldn't be cast in these roles simply because they're celebrity personalities, they should be cast because they can do the job properly.
Maile backed up her point by telling the audience that she has filled in for celebrities in their voice acting roles because they couldn't continue to do the job. She also humorously mentioned that she had a role in "The Simpsons Movie" that she recorded lines for but was ultimately cut from.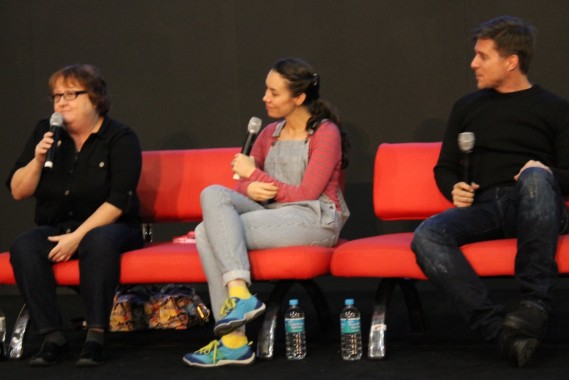 Maile continued telling stories relating to voice acting long into the panel. The audience was delighted to hear of the time she met a young "Naruto" fan on Halloween but was ultimately overwhelmed when the young fan invited a mob of his friends to come and see the voice of his favorite Ninja in her very own home.
The guests than went on a tangent after being asked, once again, about their voice roles explaining that the change from "Naruto" to "Naruto: Shippuuden" wasn't a hard one voice-wise but it did take a change in mentality to properly portray the older characters. Maile explained it as "harnessing a maturity that wasn't there before". The trio then went on to answer the audiences questions and eventually the panel come to a natural close. As mentioned, the three had a clear friendship that shined on stage. I cannot wait to see them once again sometime in the near future.
For all other Supanova 2014 news Click Here.