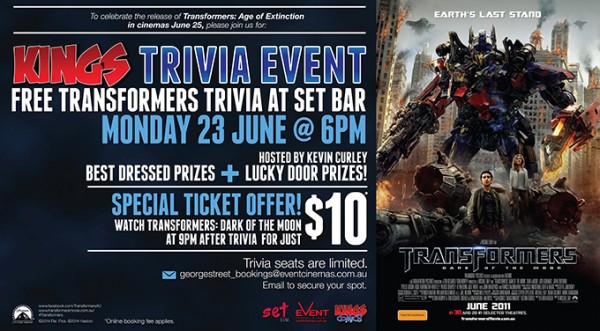 To celebrate the forthcoming release of Paramount's Transformers: Age of Extinction, Event Cinemas George St. and Kings Comics are bring another trivia night to the Set Bar and, you guessed it, all things Autobots, Decepticons, Dinobots and every other "bot" is the theme.
The Transformers trivia will begin at 6pm, Monday, June 23 with lucky door and best dressed prizes ready to be given away. As added incentive for pre-booking, every person who does so will be automatically entered into the running to win a Platinum Edition Optimus Prime valued at $105, pictured below. The top 3 teams will also receive amazing Transformers prize packs including toys and graphic novels amongst other items, and everyone in attendance will receive a 25% off discount on their next Kings Comics purchase.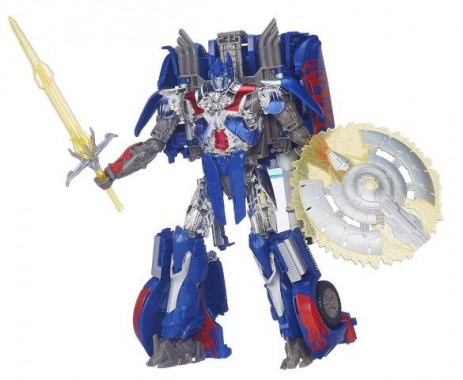 A special ticket offer to watch Transformers: Dark of the Moon for just $10, after the trivia is over, at 9pm will be available as well. Seats are very limited, so follow the instructions on the banner above to secure your spot, and check in with the official Facebook event page.