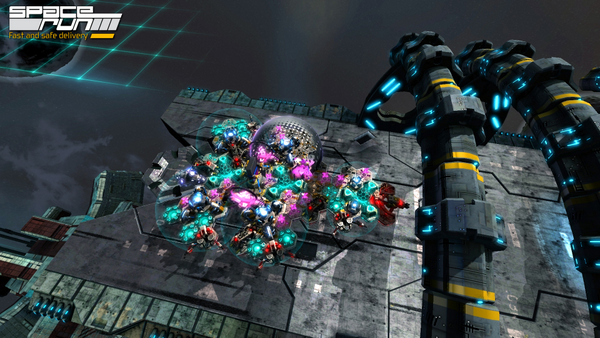 Discover Space Run's gameplay mechanics in the new trailer for Focus Home Interactive and Passtech Games' soon-to-be released sci-fi, strategy/tower defense title, embedded at the bottom of this article.
Space Run employs a mix of strategy, vessel construction and intense tower defense whilst paysing homage to the 1980s with its numerous codes and references. As a space runner, the player is assigned missions requiring they deliver certain goods from one end of the galaxy to the other. Being quick and efficient is important to keeping your cargo, and vessel for that matter, in tact. Asteroid belts, pursuing pirates and interstellar corsairs will look to stifle your progress, so charge up your laser cannons and shields! Customising your vehicle to balance power with speed and defensive elements will be imperative to surviving and succeeding, leading to big paydays allowing you to upgrade your ship further.
Again, view the trailer below and also check out the recent batch of Space Run screenshots released here!