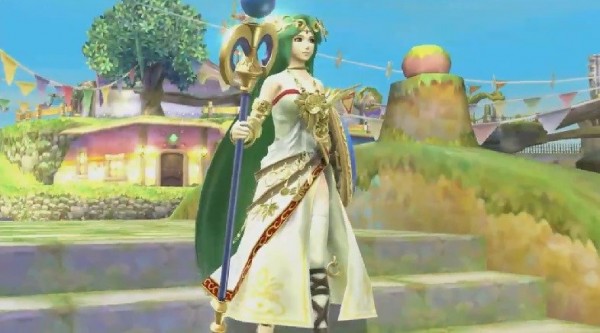 Along with the confirmation of the official release date for Super Smash Bros. for 3DS, Nintendo revealed a brand new character for the upcoming Super Smash Bros. games. The new character is none other than Palutena of Kid Icarus fame.
She was confirmed as playable during a video shown at Nintendo's E3 2014 press conference. While there hasn't been any further details on her, she was shown as playable on the 3DS version of the game at the very least. One can presume that she would also be playable on the Wii U version as well.
Stay tuned as more characters are confirmed for Super Smash Bros. for 3DS and Wii U.