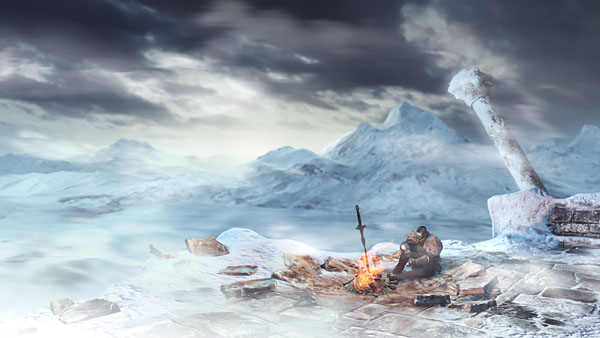 How many playthrough's of Dark Souls II have you managed to accomplish? 2? 3? or are you still making your way through your first? No matter how long you have been trekking through the land of Drangleic you will be excited for this news; Bandai Namco have announced that from July 22nd you will be able to get your hands on the first of three new downloadable quests! Dark Souls II is already a game that you can easily invest 100+ hours into, and now we are getting even more!
Titled the Lost Crowns Trilogy, the new DLC will take players through new areas that come complete with new enemies, new challenge and new bosses! I am getting excited just thinking about it! The three chapters will be available for purchase separately or as a season pass for Steam and PS3 owners. Chapter 1; Crown of the Sunken King will be available from July 22nd, with Crown of the Old King following on August 26th and finally rounding off with Crown of the Ivory King on September 23rd.
We have the trailer for Crown of the Sunken King below, and you seriously have to check it out. We reviewed the Dark Souls II base game earlier this year and thought it was the best thing since "Sliced Bread – The Game," so more content is always welcome. Let us know in the comments whether or not you will be stepping into Drangleic again this July, or if it is too soon for DLC. As always, stay tuned to Capsule Computers for all the Dark Souls II news as it becomes available.