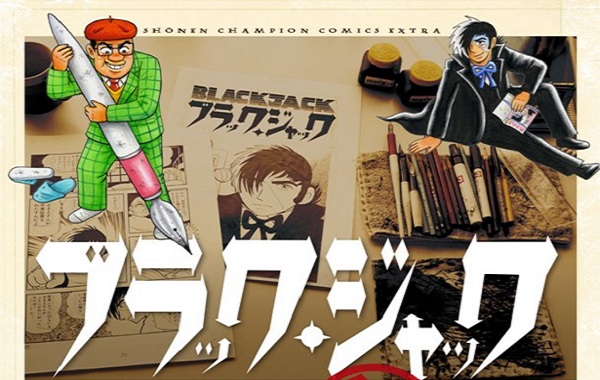 Today marks the official end of the manga Black Jack Sōsaku Hiwa – Tezuka Osamu no Shigotoba Kara (The Untold Story: How Osamu Tezuka Created His Black Jack). The series was created by Masaru Miyazaki (writer) and illustrated by Kouji Yoshimoto, it was first published in 2011 in Weekly Shonen Champion Magazine.
Black Jack Sōsaku Hiwa was a biographical series about how Osamu Tezuka came up with his iconic manga Black Jack and what he went through whilst the series was in publication. First hand experiences and stories were used within the manga which was provided by people who worked at Tezukas' studio during the run of Black Jack, the biographical series ran for five volumes with the final one due to be released in August.
Black Jack and Black Jack Sōsaku Hiwa were both published in Weekly Shonen Champion, the original series ran from 1973- 1978 within the magazine and was published in 17 volumes by Vertical Inc.