 Star Citizen, the space simulation game famous for making tremendous piles of cash through crowdfunding on kickstarter ($43.6 million to be exact), has acquired a new asset in the form of another veteran of the game's industry. Alex Mayberry, formerly the lead game producer at Blizzard Entertainment, has taken on a new role at Cloud Imperium Games (CIG) who are currently behind the development of the aforementioned Star Citizen. Mayberry will be in charge of overseeing all product development for Star Citizen and managing the distributed development process across the various owned and contracted production studios. Mayberry will report diretly to CIG founder and CEO, Chris Roberts ( who is himself famous for creating the Wing Commander series).
Mayberry was selected due to his 18 years experience in development, including the management of large multiplayer games including World of Warcraft and Diablo III and its sequel.
I don't think we could have found a better fit than Alex Mayberry for helping me manage Star Citizen's development… Alex brings a wealth of experience in managing very large online games with huge communities, including the biggest of all, World of Warcraft.

– Chris Roberts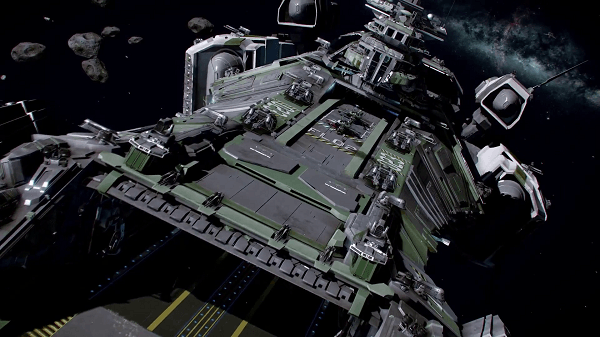 Following a very successful Kickstarter back in 2012, Star Citizen has defined itself by its grand ambitions which include to create a game universe which will be constantly persistent. In effect, CIG aims to create a game which in which player ships and stations will remain in the game even after the player has logged out. Alongside this, there has been talk of developing sophisticated procedural generation technology to create new planets and environments to explore as add-ons for the game… after all, what's the point of playing a space sim if you can't go to where "no man has gone before"?
I'm not sure whether Star Citizen will be able to meet Robert's ambition, but hopefully with the addition of this veteran talent they'll be one step closer to achieving their goals and we ourselves will be one step closer to traversing a game with an ever-expanding universe.