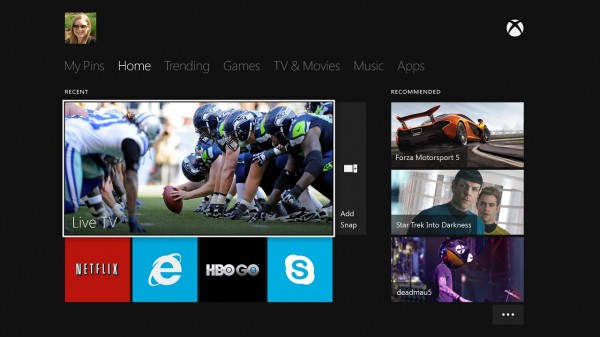 One of the drawbacks about watching services such as Netflix or Hulu Plus on the Xbox One or 360 was the fact that to watch these services you not only needed to be subscribed to that service but you also had to be an Xbox Live Gold subscriber.
This was unfortunate as it forced users to pay at least two subscriptions just to use one service, but now Microsoft is dropping that requirement. Starting in June numerous apps will be available for free users and the full statement regarding the apps can be read below:
Coming in June, anyone with an Xbox will be able to access popular entertainment experiences – whether or not you have an Xbox Live Gold membership. This includes great gaming apps like Machinima, Twitch and Upload, popular video services like Netflix, Univision Deportes, GoPro, Red Bull TV and HBO GO, sports experiences like the NFL app for Xbox One, MLB.TV, NBA Game Time, NHL Game Center and more.