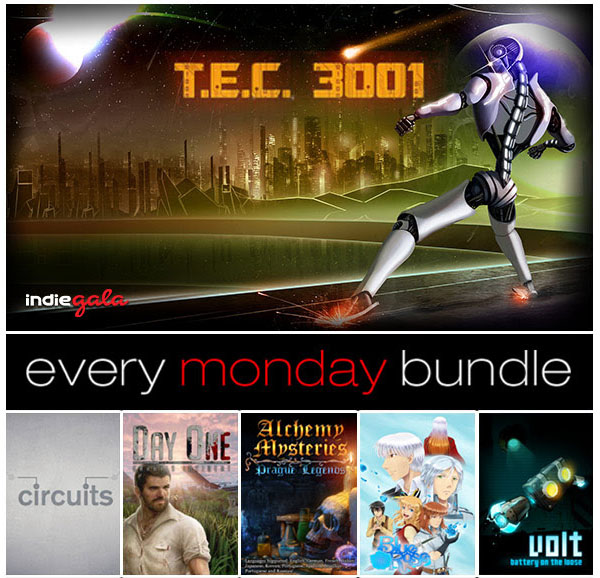 Celebrate the American Memorial Day long weekend with this week's Monday's Indie Gala bundle. For the first 24 hours, the price will only be a $1.49 for six great indie titles.
Circuits is a musical puzzler that challenges players to create music using circuitry.
T.E.C. 3001 is a high speed runner challenging players to leap, sprint, dodge, and slide their way through a high tech environment. The game features 41 levels, local multiplayer support, and a leaderboard.
Day One: Garry's Incident is a survival FPS. After his mysterious cargo teleports Garry and his crashing plane into the middle Amazonian jungle, Garry must now survive in the wild while unlocking the mystery of the cargo.
Volt stars a little battery that is on the run after escaping from the recycling factory. This puzzle platformer features more than 60 levels in four different worlds.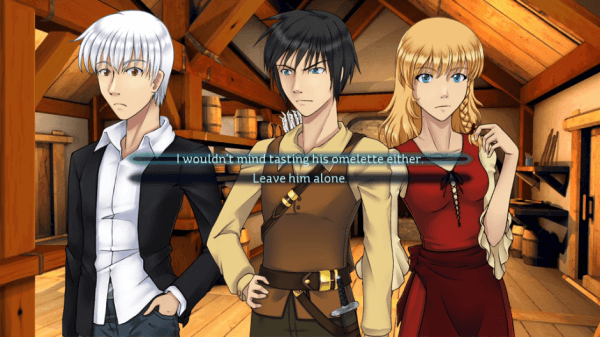 Blue Rose is a visual novel about love and life. Lena has pledged her life to defending her nation. After coming to the rescue of a hidden village up in the mountains, she begins to question what and who she is really fighting for. Be sure to vote for the game on Steam Greenlight.
Alchemy Mysteries: Prague Legends is a hidden object game set in modern Prague. Eva's plan to claim her inheritance goes horribly wrong when she is kidnapped by alchemists bent on sacrificing Eva so they can enslave the world. Eva must now match wits with the alchemists and foil their plans. Be sure to vote for the game on Steam Greenlight.
Be sure to snag your copy of the Every Monday Bundle #8 before the price goes up at Indie Gala.