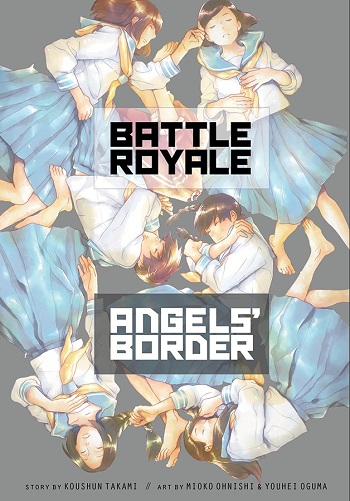 Many of you are probably familiar with Koushun Takami's classic novel Battle Royale and if not then you should probably read it. Anyways, today Viz Media has announced that they will be releasing Battle Royale: Angel's Border digitally and in print on June 17th in North America.
Battle Royale: Angel's Border is being printed under the Viz Signature label and the print version will cost $12.99 US while the digital version will cost $8.99. This is a one-shot manga, and the author's first work in over a decade, that expands the Battle Royale story by focusing on Yukie Utsumi and the rest of the girls in the story as it reveals for the first time the full story and the terrible demise of the girls in the lighthouse that was a memorable moment in the original novel and live-action movie.
For those who are unfamiliar with the Battle Royale story, it involves a class of junior high students being taken to a deserted island where they must kill one another with weaponry they are provided until only one survivor is left standing and allowed to leave the island.