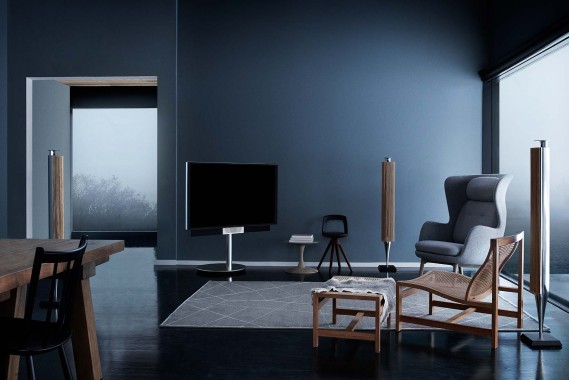 Bang & Olufsen's latest piece of consumer electronics is available for pre-order in Australia today. The BeoVision Avant name pays tribute to a successful Bang & Olufsen Avant TV from 1995.
Unlike the 1995 Avant, the BeoVision Avant features a 55″ 4k resolution screen. Bang & Olufsen's signature sound supports wireless and wired speakers with the built in 7.1 surround sound module. The sound panel unfolds when the TV is on, and tucks away when not in use. The set has been designed to be mounted in a variety of manners, allowing the Avant to match any style of home decor. The BeoVision Avant is complimented with the BeoRemote One that simplifies the remote with a personalized one touch pad.
Learn more about the BeoVision Avant at the official mini-site.