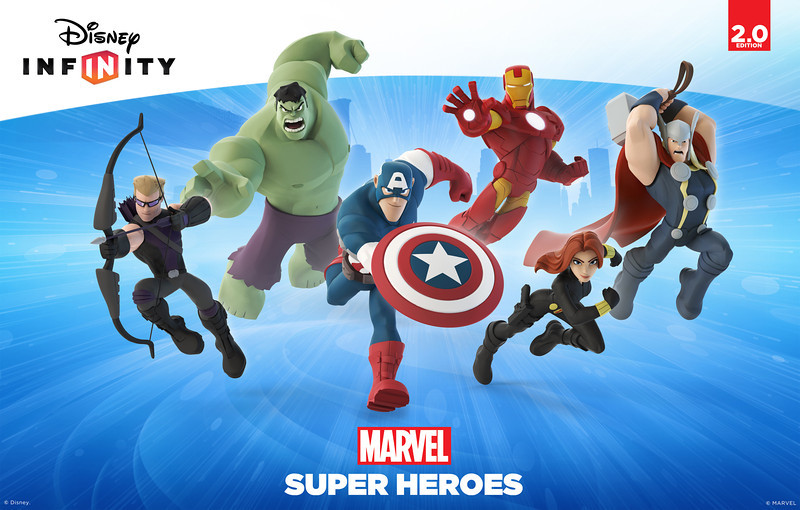 Early this morning (at 3am to be exact) Disney set up a live webcast that showed us the future of the already awesome Disney Infinity franchise. Disney Infinity 2.0 has been renamed… wait for it… Disney Infinity 2.0 Marvel Superheroes! Not only do we know a name, but we now know new characters, we know release windows and we know what consoles we will be playing on! Since there is so much to take in, we have compiled all of the information into one easy to read article. So seriously, lets get to it!
---
Disney Infinity Marvel Superheroes will center around (you guessed it) the Marvel Entertainment line of characters.
The following characters have been confirmed:

Captain America
Iron Man
Thor
The Incredible Hulk
Black Widow
Hawkeye

It was confirmed that in addition to the 6 announced characters, that 12 more will be joining the ranks. These characters weren't confirmed but we know that they will include both Disney and Marvel properties. The videos that played during the presentation showed off the following characters, but whether they are playable characters or Power Disc summons remains to be seen.

Stitch
Nick Fury
Loki
M.O.D.O.K.
Roccet Raccoon
Groot
Green Goblin
Spider-Man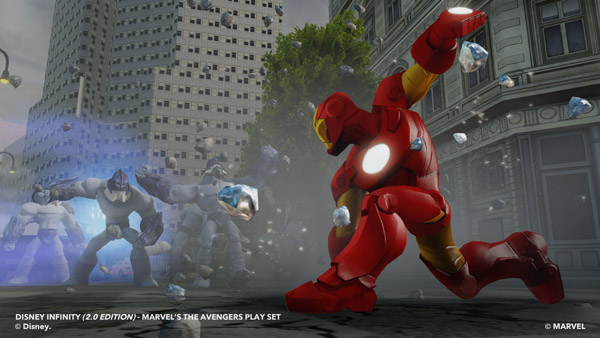 Brian Micheal Bendis (the man behind Ultimate Spider-Man, All-New X-Men and many more) was brought onto the project in a producer/creative consultant roll to ensure that the characters all retained their traditional personalities, skillsets etc.
Disney Infinity content will be forwards compatible with Disney Infinity Marvel Superheroes. This includes all previous figures, Power Discs, the Infinity Base and Toy Box content!
The new Disney Infinity Marvel Superheroes Starter Pack will come included with:

Iron Man
Thor
Black Widow
Avengers Playset Piece
2x Toy Box Game Discs
Will allow for multiplayer right out of the box, with no need for additional figures

It will be available on all current platforms (Xbox 360, PS3, PC, iPad, Wii U) and will also finally be available on PS4 and Xbox One
The Starter Pack will be priced at $99.95, while the Play Sets will be $39.95. Individual figures will be $17.95 and Power Disc Packs will be $5.95 (so the RRP hasn't changed).
The new Play Sets will be massive in comparison to the originals in Disney Infinity. Marvel Manhatten is 4x the size of the Metroville Playset from the original and will include iconic landmarks like The Avengers Tower.
New movement and combat mechanics have been implemented to create a more robust experience. Characters can now hover and fly, and everyone will have their own unique combat style.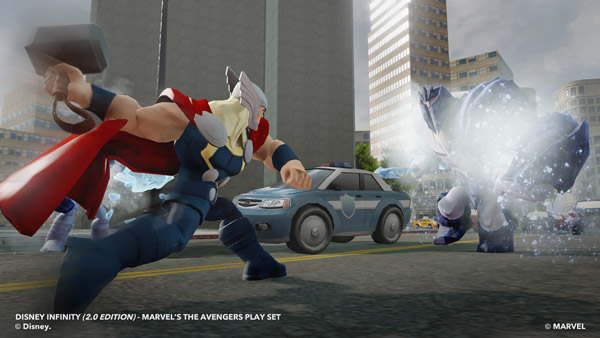 Characters will be broken down into different character classes. For example Captain America and Thor are brawlers, while Hawkeye is a ranged fighter. Each of the different classes will have their own unique strengths and weaknesses (much like many Action RPGs that use the multi-class system)
Characters will now also have a skill tree that will allow players to use skill points attained through leveling up in order to customise their Avenger's skills, abilities and play style. In addition, the level cap has increased to 20 to allow further customisation.
The Toy Box Mode has undergone some serious tweaks and development upgrades to allow players to create more content, and to create content easier.

New Brush Tool allows players to paint over their toybox and have cities, dungeons, racetracks etc seamlessly build themselves for you.
You can also use "Builders," who are little guys who can be placed in the Toy Box and will run around building things for you. These can later be customised to your liking.
Interiors and Houses – Players now have the option of entering buildings and designing the interiors. Everything from Dungeons to your own home can now be built inside the Toy Box.
Toy Box Games are each 3-4 hours long and are based on popular gaming genres. Examples that were shown in the presentation were a Tower Defense game set on Asgard, and an intergalactic Dungeon Crawler.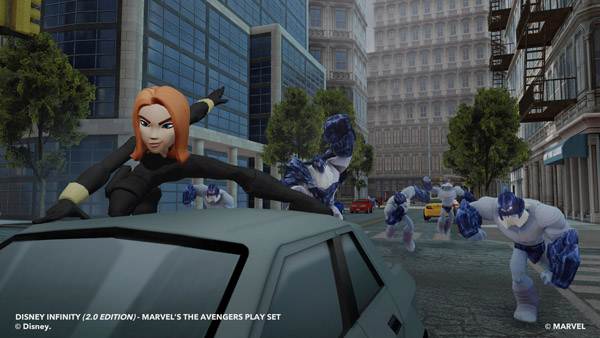 New Logic Toys have been created that allow players to build entire games from scratch. You can add fades in/out, as well as score-boards, stat screens etc to make your gaming experience complete for other players. There are now also "Templates," which come with all of the tools and toys you will need to make your game.
Lastly, there will be 80 new power discs in 2 waves and will include familiar favourite abilities like vehicles, weapons, new terrain etc. In addition, two new Power Discs will be added that can change your character's costumes, as well as Team-Ups that summon familiar faces to fight alongside you.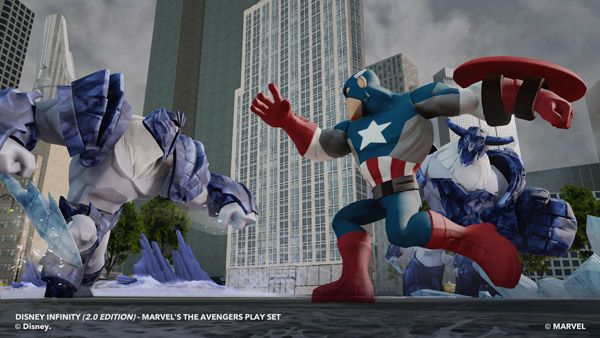 ---
Wow… Just, wow. If you are a Disney Infinity or even a Marvel fan then I am sure you are on cloud 9 right now. With everything from Spider-Man to PS4/Xbox One announcements why wouldn't you be excited? Let us know in the comments below which announcement has you the most pumped. Disney Infinity 2.0: Marvel Superheroes will be available this Spring so you had better make sure you stay tuned to Capsule Computers for all of the Disney Infinity news as it becomes available.