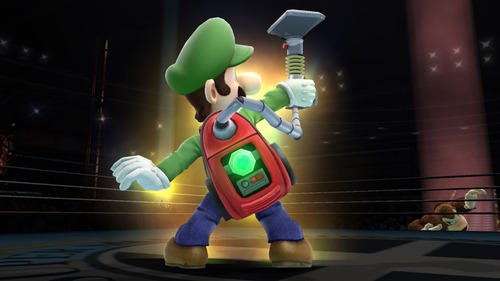 For those who love Super Smash Bros. you are probably well aware that each day the games lead developer Masahiro Sakurai gives a small tidbit of information normally revealing a new mechanic, item, stage and on rare days even a new character. Yesterday Sakurai revealed that Luigi's final smash will be changed from the Negative Zone (which used to fill the stage with a wierd area effect around Luigi that would cause all sorts of strange effects to happen) to he's much more famous Poltergust 5000 vacumm. While he didn't go into specifics about how the new final smash would work, he did have a comment to go along with the picture.
Luigi might be thinking, "Who would've thought I'd get to show off the Poltergust in Super Smash Bros.?!" Wondering if it's going to suck something in? Yeah, it probably will.
I imagine the device could suck people in similar to how it sucks in the ghost in Luigi's Mansion, which would make for a very unique way of killing your enemies, or perhaps it will cause a vacumm wave to be released that causes damage and sucks you in before Luigi throws his vacumm into reverse and blows you off the stage. Either way it's nice to see the games taking more content from source material and representing more about that character's series.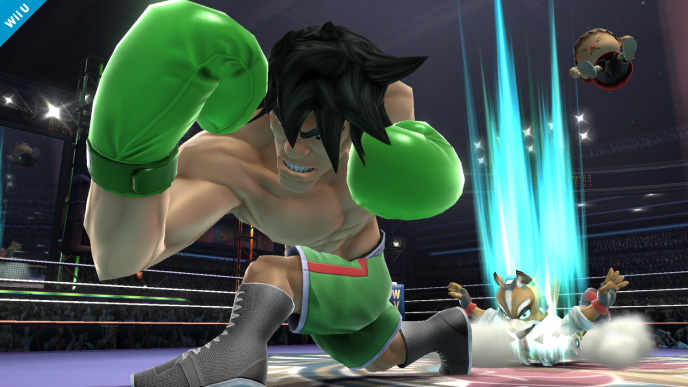 So far three finals smashes have been revealed. Little Mac (who turns into Giga Mac), Wii Fit Trainer (whose final smash is simply called Wii Fit and unleashes a barrage of Wii Fit logos out in front of her) and now Luigi with his Poltergust. Luigi most likely won't be the only one to get a new final smash or see changes to their existing one out of the veteran fighters on the roster. Super Smash Bros. Wii U and Super Smash Bros. 3DS are predicted to be releasing before the 2014 holidays, but based on history it is likely we will see a delay to that date. Let us know in the comments below which final smashes you would like to see changed for the existing characters, or even your own original idea for a final smash for any character.