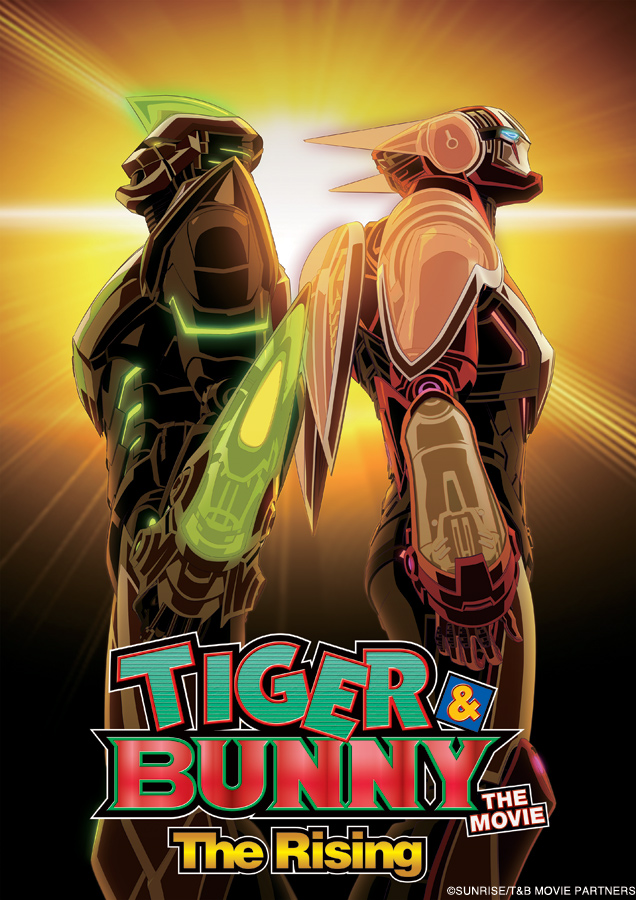 Today Viz Media has announced that they are adding a new screening location for Tiger & Bunny: The Rising for fans who are in the San Francisco Bay area. We have already heard that the company is working with Eleven Arts to bring the movie to numerous theaters across the United States and today the company has revealed that they will also be showing the movie on March 22nd at the NEW PEOPLE Cinema which is located in San Francisco's Japantown at 1746 Post St.
Each ticket will be priced at $15.00 a piece and can currently be purchased online, as well as the tickets for the other locations the movie is available at, on the company's official website here. While supplies last anyone who attends a screening will be given a premium clear movie file card and a full-color mini double-sided poster.
Tiger & Bunny: The Rising is the second movie for the series and this one actually takes place after the events that occurred during the series. When Apollon Media is purchased by a new owner, he dissolves Tiger and Barnaby's partnership and fires Kotetsu to pair Barnaby up with Golden Ryan, a brand new hero with amazing abilities and a massive ego. When a number of strange incidents begin occurring in Stern Bild the heroes find themselves facing off against three NEXTs plotting to bring terror and destruction to the city.