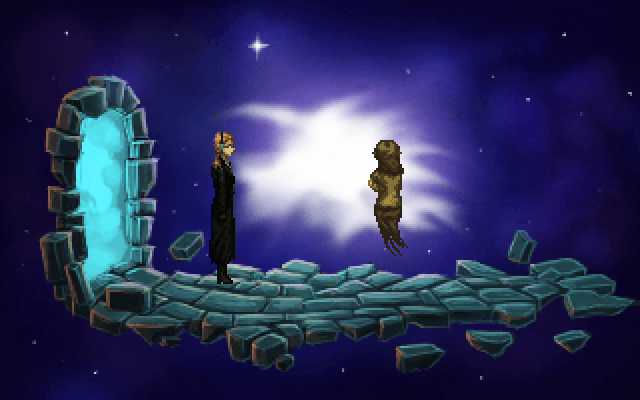 The fifth and final game in the long-running Blackwell adventure game series from Wadjet Eye Games is coming soon and from today onwards, The Blackwell Epiphany can be preordered to secure a heap of special preorder bonuses. For seven years Rosa Blackwell and her Jazz-era ghost partner Joey Mallone have helped the recently deceased find peace and cross over, but what they didn't know is that their work comes a price and until now they didn't even know it. The PC game features full voice acting as well as some excellent retro sprite work.
On April 24, preorder customers will get The Blackwell Epiphany as a DRM-free download, along with the following special bonuses:
Exclusive video interviews with voice actors Abe Goldfarb (Joey) and Rebecca Whittaker (Rosa) discussing their work on the series
Exclusive New York City video tour with series creator Dave Gilbert showing and talking about the real-world locations that inspired the Blackwell games
Exclusive virtual invite to the Blackwell Epiphany launch party — streamed live from Dave's apartment the evening of April 24! (Includes a hangout / Q&A session with members of the dev team)
Blackwell Epiphany MP3 soundtrack
Free Blackwell Epiphany Steam key that can be redeemed at launch
The Blackwell Epiphany launches on April 24th and can be preordered for $14.99 from here. When it launches, the game will sell from the Wadjet Eye website, GOG, and Steam. You can check out our review of the Blackwell Trilogy by following the link.