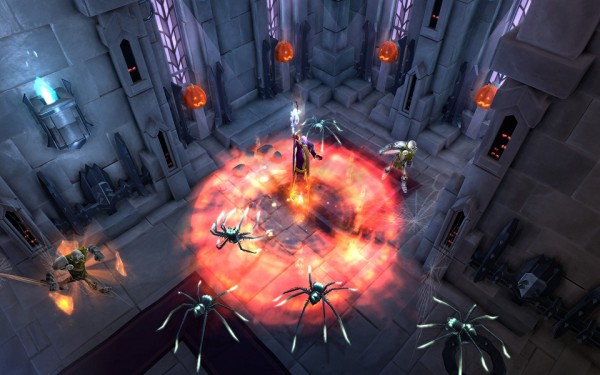 The Mighty Quest for Epic Loot seems to be coming along nicely as Ubisoft has just announced that players have been faithfully looting each others castles as the three playable characters; The Knight, The Mage, and The Archer. Though apparently players have been favoring The Knight more, but who can really blame them with a name as great as Sir Painhammer.
But, now starts a new kind of experience for the three playable characters as The Mighty Quest for Epic Loot will be entering Open Beta next month, so even more players will be able to join in completely for free. This event will mark more than just an Open Beta however as players will also be able to try out the fourth playable character for the first time, The Runaway.
Players looking to join in can mark February 25th, 2014 as the date for the start of The Mighty Quest for Epic Loot's Open Beta-ness. On that day players will be able to download the game and join in looting each other to their heart's content.