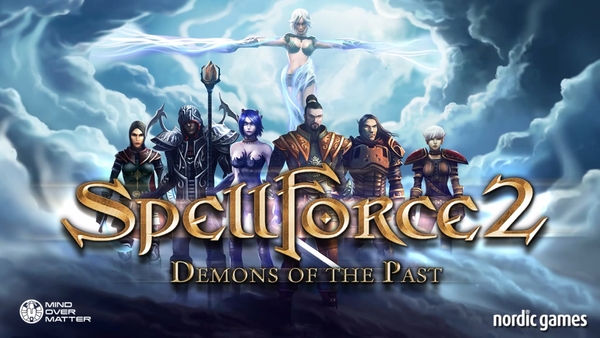 Austria-based game publisher, Nordic Games, announced today that the final expansion to the RTS/RPG crossover game, SpellForce 2: Shadow Wars, is now available in both boxed and digital format for PC.
Despite the release being delayed from its original October 2013 target, long time fans of the SpellForce saga will finally have the chance to dive back into the land of Eo in this new, standalone adventure. Take up the sword and discover the source of the mysterious new evil that has fallen upon the land as our young hero and his sundry band of companions.
Demons Of The Past can be played solo or with friends in campaign, co-op, skirmish and domination modes. This expansion is also the first to include a Survival mode in which heroes will need to work together to carve their way through seemingly endless waves of enemies, culminating in a final boss battle. With 5 new worlds and 25 hours of gameplay this last hoorah for the SpellForce 2 series promises to bring the story to an epic conclusion that will seal the destinies of our heroes and all those whose lives they touched in their journey forever.
SpellForce 2 – Demons Of The Past is available now on digital platforms and in game stores for £17.99/€19.99/USD$19.99. Check out the release trailer below.