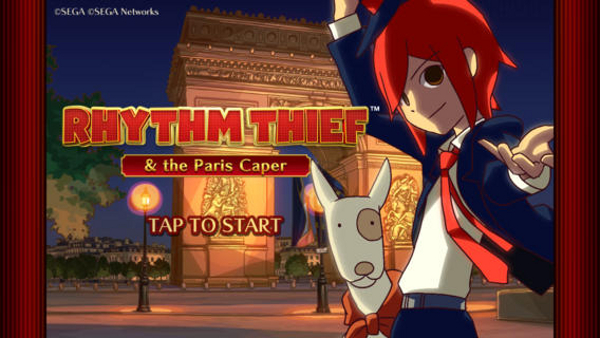 It looks like Raphael will be having himself another adventure in a brand new city with his dog pal Fondue in Rhythm Thief & The Paris Caper, Sega's sequel to the 3DS game Rhythm Thief & The Emperor's Treasure. But, 3DS owners shouldn't start planning on when they'll be getting this one as it is out on iOS.
This time set in the city of Paris, Raphael is on the look out to solve the disappearance of his father. Players will be tapping their way through puzzles and rhythm based mini-games. Raphael will contend with completing 50 new missions, while enjoying more than 20 original songs and 100 accomplices to collect.
Those wanting to see how Raphael saves the day in Rhythm Thief & The Paris Caper can find it on iTunes for both iPhone and iPad priced at $9.99 (£6.99).