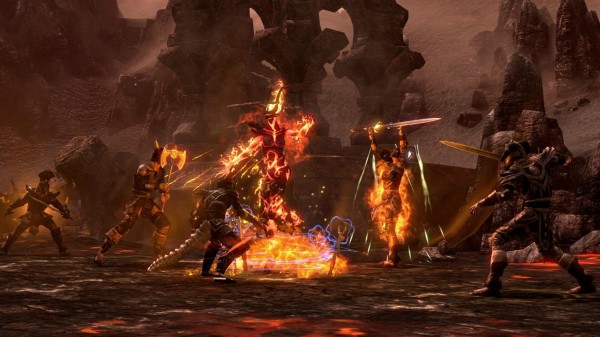 Bethesda are heading into the realm of MMOs, and are bringing a good number of celebrities with them for the transition. Today, it was announced that many famous actors and actresses would be lending their talents to the game, and you are surely to find at least one within the list that sticks out.
Take a gander at the list below:
Academy Award nominee John Cleese ("A Fish Called Wanda," "Monty Python and the Holy Grail"), Golden Globe winner Bill Nighy ("Pirates of the Caribbean"), Kate Beckinsale ("The Aviator," "Pearl Harbor"), Alfred Molina ("Spider-Man 2") and Golden Globe nominees Michael Gambon ("Harry Potter"), and Malcolm McDowell ("A Clockwork Orange"). In addition, Lynda Carter ("Wonder Woman") returns to the Elder Scrolls series to reprise her role from The Elder Scrolls V: Skyrim.
Yeah, it is safe to say that Bethesda are going all in with The Elder Scrolls Online, which is a good thing considering the impact it is sure to have on consoles.