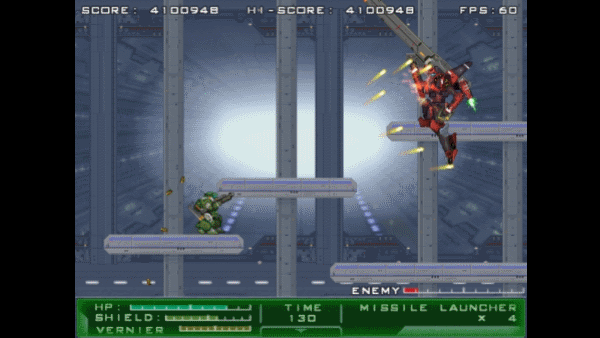 ASTRO PORT and Nyu Media, the development and publishing forces behind indie sidescroller shoot 'em ARMED SEVEN, have announced that their newest upcoming side-scrolling shooter, GIGANTIC ARMY, is set to release February 5 for PC.
The 16-bit game will put you in the seat of the 'GMR-34 SALADIN' mech, fighting an army of aliens named Ramulons in the 21st century. You'll be able to customize an arsenal of explosive, projectile, and plasma weapons, even combining them with melee, thrusters, and shields to end the fight with the Ramulons.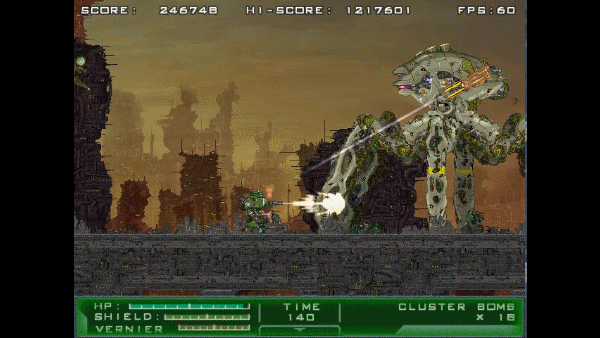 Features of GIGANTIC ARMY include:
Six stages of intense mech-shooter action.
Twelve mid and end level bosses of gargantuan proportions to take down!
Four difficulty modes from 'Easy' to 'Insane' to cater for all skill levels.
Customizable weapons load-out to suit your play style.
Dash, thrusters and shield give your mech satisfying maneuverability and defensive options.
Rebalanced gameplay – making the western release of GIGANTIC ARMY the most up-to-date version yet!
The Steam version will add 42 achievements, trading cards, and more! A Linux version for Steam is also in the works!
Outstanding value: only $5.99!
For more information, you can check out the official website. You can also check out a gallery of images from the game below and watch the teaser trailer below this article.