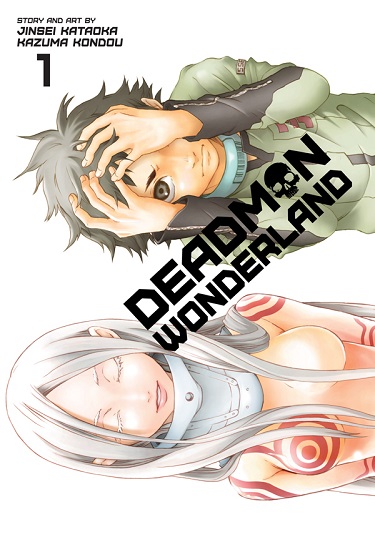 A couple of years ago with the revival of Toonami in North America, a new anime for the States debuted on the programming block by the name of Deadman Wonderland and for many it was their first time experiencing the series. However even after the series ended, many fans were disappointed since they knew that the original manga was superior to the anime and now these same fans will soon have the chance to purchase the manga in English courtesy of Viz Media.
After picking up the license back in July, Viz is planning on releasing the first volume of Deadman Wonderland on February 11th for a price of $9.99 U.S. / $12.99 CAN, and a digital version will also be released for $6.99 on the same date. The completed manga will then be released bi-monthly afterwards.
This gritty manga about surviving in an insane institution for prisoners follows the story of Ganta Igarashi who finds himself sentenced to death in the prison known as "Deadman Wonderland" after being framed for the brutal slaughter of his classmates. With the inmates having to fight for survival everyday there are terrifying secrets hiding in the shadows and Ganta will have to dig deep into that darkness to try and find the truth about his situation.