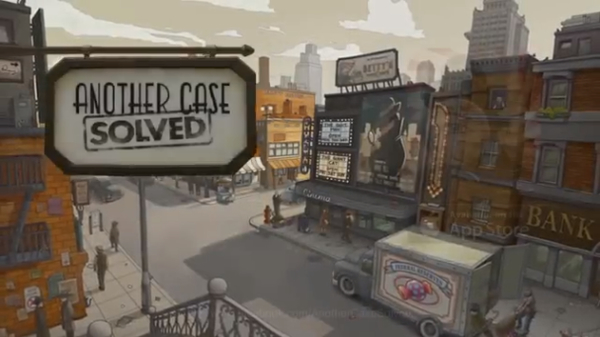 Life is rough in the candy prohibition. Ruthless criminals with a sweet tooth for trouble roam the streets that flow with bootleg caramel. Innocent civilians quake inside their houses with not a chocolate coin to their name and only one hope amidst the sugarless anguish in which they struggle to survive. That hope is you, a private detective dedicated to helping the common people as the police try their best to put away the criminal scum that plague their fair city.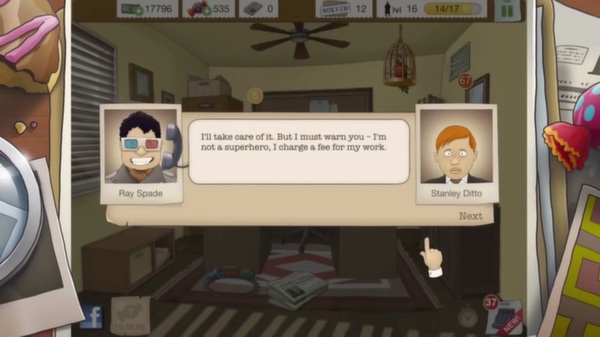 This February get ready for Another Case Solved, the latest title by AT Games, the developers of the hugely successful Puzzle Craft. Use all of your detective wile to solve puzzles, collect clues, and gather evidence to help crack the cases that the police are too swamped to deal with. As you progress through the story you can earn money to upgrade your office, customise your detective, and even improve your investigation skills so that you can tackle bigger and better cases.
Another Case Solved will be available on iPhone and iPad this February. Check out the trailer below.