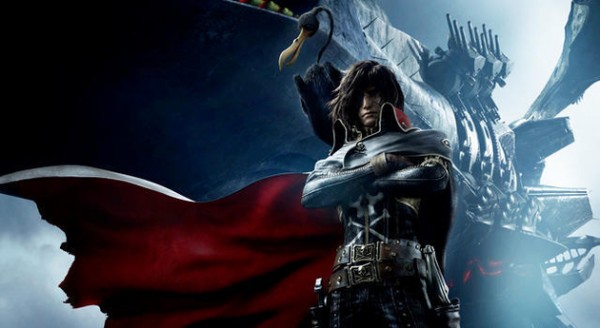 Big news has just come to light for Captain Harlock anime fans down under. News has broke that Australian film distributor Anchor Bay looks to release the 2013 film Space Pirate Captain Harlock throughout Australia in 2014.
Screen Print have begun listing the film for release from Anchor Bay on March 19th, 2014. The release is said to be on both DVD and Blu-Ray formats. It is unknown whether the release will feature an English dub.
Currently the film has no confirmed release details for North America. It does however have a potential UK release in the future with GFM Films believed the be dubbing the film for release in the region. Stay tuned as further information on this release develops.