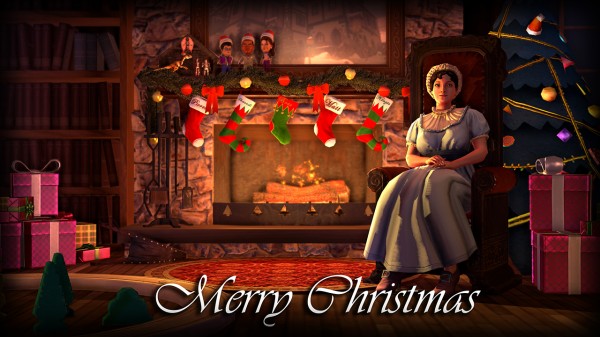 Saints Row is now a series that has no problem mocking anything and everything, even themselves in the last DLC "Enter the Dominatrix". With all of that in mind it makes perfect sense that Volition and Deep Silver opted to make its second DLC for Saints Row IV based on one of the biggest jokes around, the Christmas Special.
Well, now "How the Saints Saved Christmas" is available for download and fans of Saints Row IV can now download the adventure to see if the Boss can learn a valuable lesson about the holiday season, as narrated by Jane Austen apparently. Not sure how you'd like it? Just check out the trailer for the DLC embedded below to get a nice taste of whats in store.
Season Pass holders for Saints Row IV can download the DLC for free now, while those wanting to get just this DLC can download it for $6.99 (€ 6,99 / £5,99). Saints Row IV has been released for Xbox 360, PS3, and PC, those wanting to know more about the game can check out our Review.