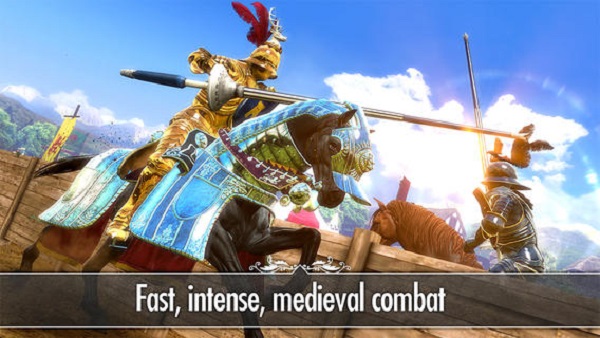 Rebellion, the independent developers from UK who created worldwide number one hits like Sniper Elite V2, has announced that their critically acclaimed iOS game, Joust Legend, will be hitting the App store for free this week from December 6th to the 13th. Check out our great review of Joust Legend here.
The action game was launched in September and boasts beautiful visuals, challenging gameplay, and a unique setting that is sure to intrigue all sorts of iOS gamers. The game promotion this week was announced during the game's latest update, Update 1.2.0. The update provides players with an assortment of new visual upgrades and options for their knights and their steeds.
"We've just started out with Joust Legend – it was a fun and challenging project for our team, and the positive reaction to the game was even greater than we hoped for." Rebellion CEO Jason Kingsley stated. "Today's update is just a small step towards some great plans we've got – getting new players into Joust Legend and offering them new ways to play."
Don't miss the chance to grab this great game on the iOS for free here. Grab your lances and get ready to joust!