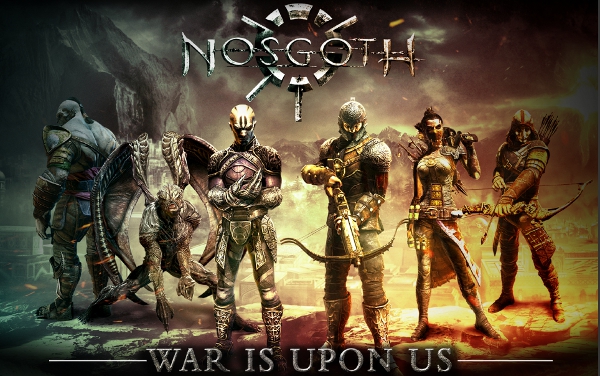 Fans of the Legacy of Kain series will be surprised to know that a new game is currently in development set in an as yet unexplored time period of that world. Nosgoth is a free-to-play multiplayer PC game focused on the fight between Humans and Vampires during the Soul Reaver era coming from publisher Square-Enix and developer Psyonix.
What can players expect from Nosgoth? As both sides aren't designed to perfectly offset each other, Nosgoth has players face off as one side and then switch in the second round to play the other. So, players will need to work as a team in order to achieve victory as relying on the skills of just one side will not win the match.
Nosgoth is just about to get into Closed Beta, so those wanting to check the game out before its release can head over to its website to register. If you can't make a decision yet, be sure to watch the gameplay trailer from the Closed Alpha embedded below to see what Nosgoth has to offer.