Lightmare Studios is excited to reveal that their animated trading card game, Infinity Wars, will be coming to Steam Early Access with a new drafting format from December 13-15. During this period, all pre-existing and new players who sign-up for the Beta, are invited to join Infinity Wars with a free access code.
The Rift Run (Drafting), featured in the preview below, will be the first of many evolving and exciting features within Infinity Wars; offering players a new level of competition for digital trading card games (dTCGs) on PC, Mac and Linux. By joining the Beta community, players can get a head start in forging their empire, alliances and reaping all the benefits, including holiday giveaways that come entering Steam Early Access.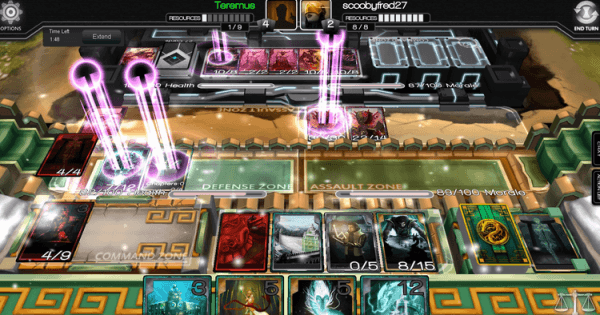 In addition, Teremus (community manager) will be streaming developer play and Q&A sessions on Twitch T.V. for all participants to be a part of Infinity Wars development during the event.
Don't forget to sign-up for the Beta on the official Infinity Wars website here before next weekend!