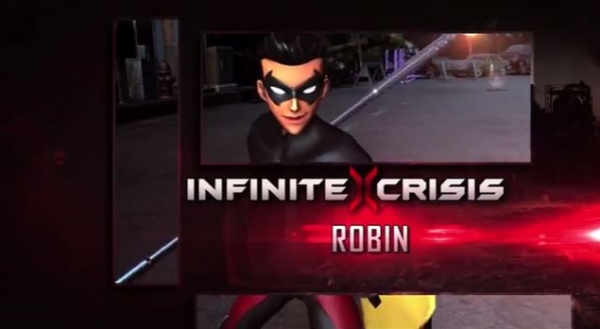 Warner Bros announced today that their upcoming DC Comics-focused MOBA, Infinite Crisis, is getting another new champion on December 18. The Joker's side-kick Harley Quinn is already in the game, and now it's time for the Dark Knight's right hand, Robin, to take the stage.
Tim Drake, the new Robin, is a solid support character. With skills that are meant to lend heavy assistance to a partner (such as Batman), he can help keep the fight going while providing surveillance. He can also use his fantastic bo skills to deflect damage and his acrobatics to zip in quick for a distanced flip kick.
To see the full Robin trailer, be sure to check out the video below this article.