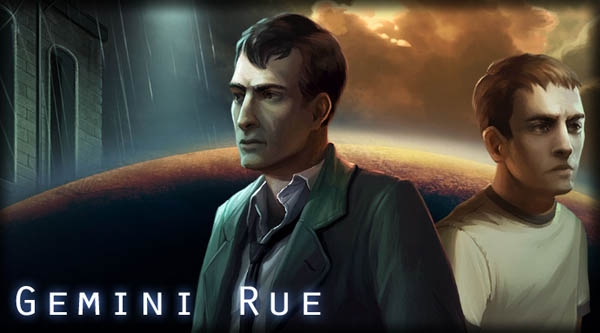 The latest Humble Bundle has brought Wadjet Eye Games' Gemini Rue to Android, Mac, and Linux for the first time. The dystopian point and click has been the best selling game for the studio so far, but had previously only been available on Windows PC and iOS.
Android hounds can pick up the stand alone game from the Google Play store for $4.99, whilst Mac and Linux users will have to wait out the exclusivity period on the Humble Bundle. That would be something of an odd plan, given that the PC and Android 8 bundle nets gamers Gemini Rue and up to four other games for a 100% negotiable price.
If this excellent neo noir mystery has eluded you so far now is the time to grab it as a self indulgement yet still charitable Christmas present – the current average to beat in order to scoop up the entire bundle? $4.16.