 Bancho-fans from around the world, I ask that you let out your most powerful battle roar because another new teaser trailer for the upcoming brawler movie Crows Explode has just been release and, although it's quite short, it's looking down. Right. Fierce. The third instalment of the Crows Zero live-action movie franchise is set to be one of the best in the series and, even though legendary director Takashi Miike has stepped down as director, fans of the movies have high hopes for the movie and its new director Toshiaki Toyoda. As I've mentioned; the trailer is quite short but very good and it features its theme song which is "Blow Your Mind" by a band called Dragon Ash, it's slowely coming together and I couldn't be more excited for this release.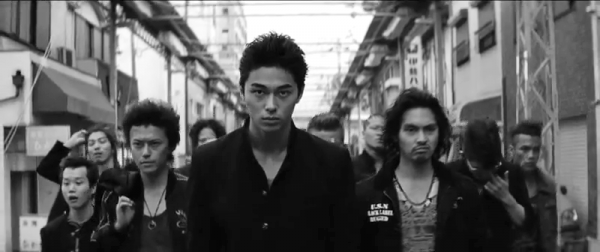 Set years after the events of the first two movies in a time where the main characters have already graduated from Suzuran Boys High School, this movie centres around a transfer student called Kaburagi "Desperado" who, much like every other student, just wants to climb the ladder of Suzuran and be the greatest fighter to eve r set foot on school grounds. Kaburagi will be played by actor Masahiro Higashide, Taichi Saotome will beplaying first-year student Ryohei "Joker" Kagami, Yuya Yagira will play third-year student Toru "King" Gora who sits close to the top of the Suzuran pecking order. Based on the Crows manga, Crows Explode will see the hopeful rise of this transfer student as he fights day in and day out with the other young men at Suzuran Boys High.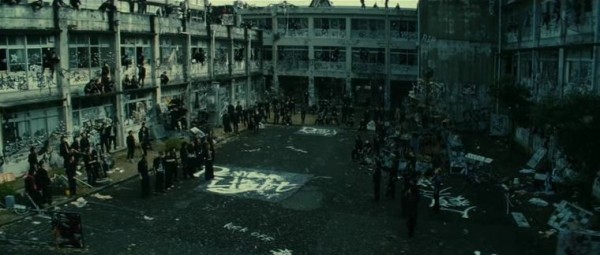 The movie is looking to be an incredible one with some high-octane action and fight scenes alongside some fantastic actors and actresses that will surely make this a film legend in no time. Crows Explode opens in Japan on the 12th of April 2014 and hopefully we'll be seeing it in the "Foreign Flicks" section of any good movie retailer somewhere near us soon after that, as of right now I suggest you head down to our featured video section below where you can check out the teaser trailer in all its bad-arse glory!