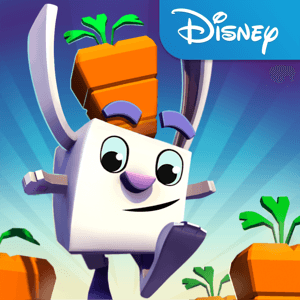 Disney Interactive has just announced that they have released Stack Rabbit on iOS and Android platforms.
Stack Rabbit comes from the same creators as the wildly popular Where's My Water? mobile game.
The game is a casual puzzle game starring Ben the Rabbit, a fun little rabbit who loves to solve puzzles.
You can check out some screenshots of Stack Rabbit below for a gander at the wild fun awaiting mobile game players in this wonderful casual game from Disney Interactive.
The mobile game is available now for free on the App Store, Google Play, Windows Store and Amazon Store soon.