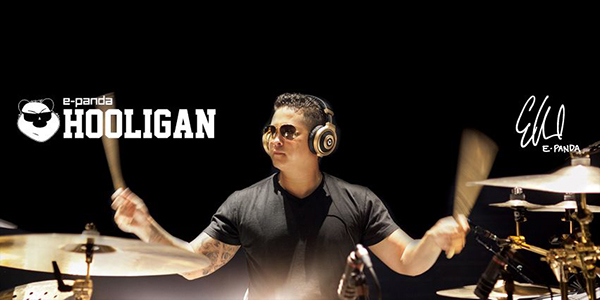 Bruno Mars' brother Eric "E-Panda" Hernandez backs up Mars as his drummer and has drummed for some of the biggest names in music like Taio Cruz, Rihanna, Sting, and the Far East Movement. Eric and Razer have teamed up to release a limited edition Razer Kraken headphones. The E-Panda Hooligan edition is black and gold and are emblazoned with the E-Panda logo on the ear cups.
Now Eric will be touring Australia with his brother Bruno Mars in February and March 2014. Tickets are available at Live Nation.
The Razer Kraken feature 40mm neodymium magnet drivers and sturdy construction designed for rough conditions. When not in use, the ear cups fold inwards. The Razer Kraken E-Panda Hooligan Edition available in stores and online at Razer.