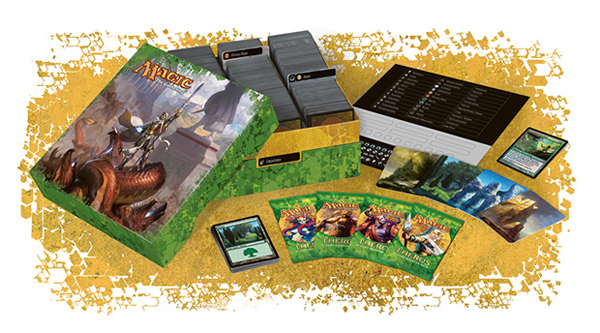 The holidays are just around the corner, and now we all have to think about what to get for our loved ones. Well if you are racking your brain trying to think of a present that doesn't revolve around an Xbox One or a PS4 then Wizards of the Coast have you covered. This year's Magic the Gathering Holiday Box is available now!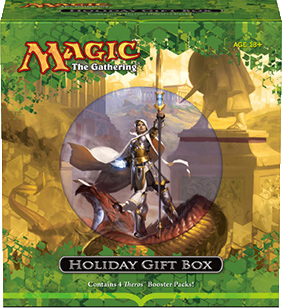 The box itself is sturdy, beautifully designed and will hold upwards of 2000 cards, which means at the very least you will have provided your favorite Planeswalker with a perfect place to keep the rest of their Magic related Christmas presents. However, a storage container is the least of the goodies available in this bad boy. You will also get 4 Theros booster packs, a pack of 20 basic land (4 of each type), plastic dividers featuring gorgeous artwork to separate your cards how you see fit, stickers to further customise the dividers, and a special alternate art Karametra's Acolyte card (which is only available in this collection). All of that for the RRP of $29.95
The 2013 Holiday Box is available now, so be sure to pick one up for card-tapping, strategy devising loved ones. We have a tonne of Magic news coming in the following days, including our review of one of this year's Commander Decks, so be sure to stay tuned to Capsule Computers for all the Magic the Gathering news as it becomes available.