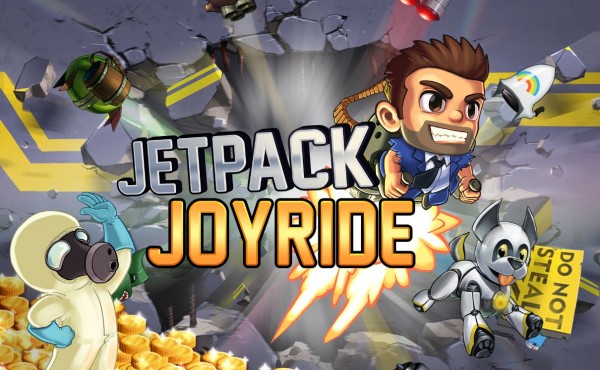 Halfbrick, the hugely popular mobile game developer based in Brisbane Australia, are extremely excited to announce their release of the brand-new Jetpack Joyride update but it's not just an old update, no this one is huge and just in time to give us all a little bit more Christmas cheer. With this update comes the introduction of S.A.M the "Strong. Arm. Machine" that not only deflects deadly missiles but also gives one hell of a high-five.
S.A.M is the "Hail Mary" of Jetpack Joyride with you, the player, being allowed to call upon it for help only once a day at the cost of three token. Each day that a player activates S.A.M they are rewarded with a nice in-game reward alongside the use of S.A.M itself, on the fifth consecutive day something awesome happens and a player is rewarded with one of 32 brand-new costume pieces for Barry to wear as he flies through labs, destroying everything in his way.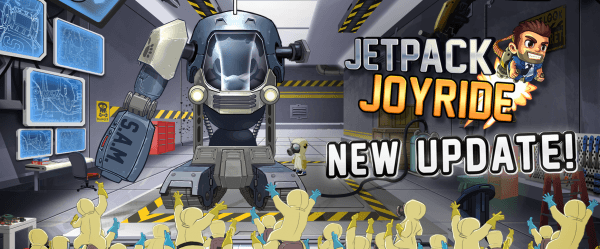 The fun doesn't stop there though, S.A.M isn't the only new feature to have been added to the game. I'd like to introduce you to the "Sleigh of Awesome", another brand-new vehicle that is only available through the Christmas period, once Santa has come and gone; that's it for the Sleigh of Awesome. Get onto Jetpack Joyride now because what we all thought was a fantastic game already has just got even better with this massive update.
iOS devices should be able to access the update to day but unfortunately those running the game on Android devices will have to wait another week for it. To grab yourself a copy of the iOS Version of the game you can click here and for the Android Version you can click here. As of right now, before you skip off to get the update, I suggest you head down below to check out both our small gallery of screenshots from the update and the new S.A.M trailer. Happy Holidays and may your jetpack ride be a joyful one.