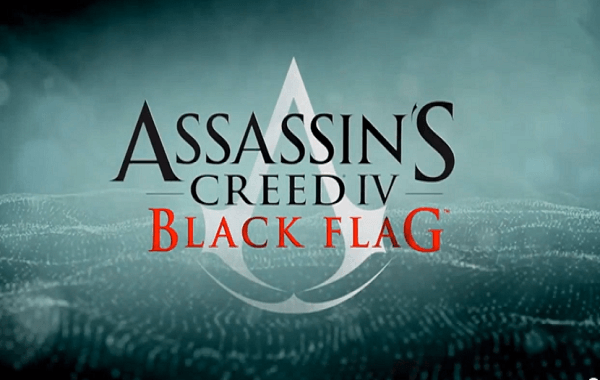 Ubisoft have announced that Assassin's Creed IV: Black Flag has reached gold status for the Windows PC, Three editions of the game will be available from November 12th in Australia and New Zealand.
The Standard Edition will contain just the game and the Deluxe Edition will include bonus in game content. The Deluxe Edition comes with more customization items and a new adventure where you play Aveline as the main character.
The Uplay Deluxe Edition includes all bonuses from the deluxe edition plus an exclusive digital package distributed only from the Uplay Shop. Players who pre-order the Uplay edition will also get a 25% discount off a season pass. By itself the pass gives you 20% off the regular unit price of additional DLC, which will be released until March 2014. Click here to pre-order a season pass.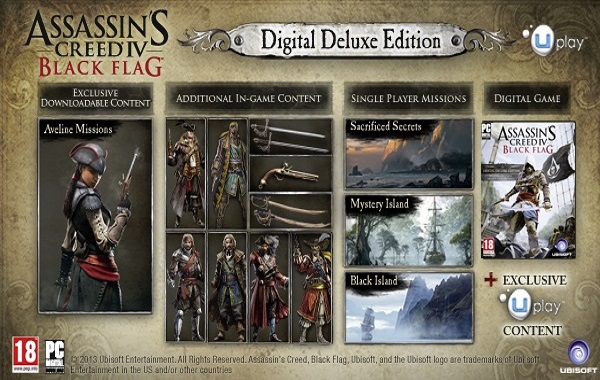 A special edition of the game will be available at the standard price and will include unlockable in game content only available at the game launch. If you want to have both physical and digital contents with the game, then you should check out the two collector's editions of Black Flag.
Both the Buccaneer and the Skull editions come with a high quality art book, official sound track and 2 lithographs in protective envelopes. Buccaneer includes a figurine of Edward Kenway on the Jackdaws Crow's Nest and the Skull edition will be contained in a jumbo collectors steel case.
Ubisoft and NVIDIA have also been collaborating to create a version of Black flags that offers more immersion; achieved through the use of God Rays, Horizon based Ambient Occlusion and temporal anti-aliasing. This is further explained by the Vice president of NVIDIAs Content and Technology, Tony Tamasi:
"We've integrated advanced, PC-specific technologies into the game to give mood and depth to scenes and bring buildings and landscapes to life. The end result is an unparalleled visual treat, and set to be an absolute PC blockbuster."
Examples of NVIDIA technology used within Black Flags include God Rays, Horizon based Ambient Occlusion and temporal anti-aliasing. Because of this collab, NVIDIA is offering a free copy of Black Flag for those who purchase the following GeForce cards: GTX Titan, 780 Ti, 780, 770, 760, 660, 670, 680, and 690. More details can be found from the GeForce Website.