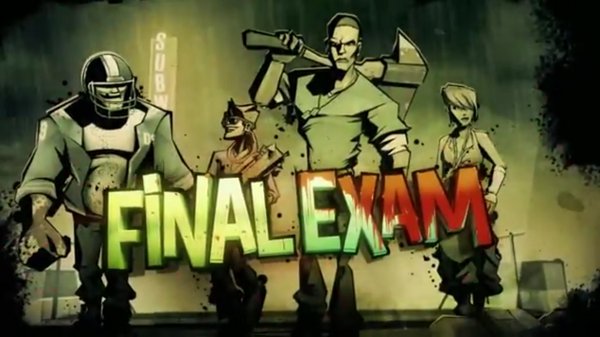 Focus Home Interactive, the folks behind Magrunner: Dark Pulse, have announced that their newest title, Final Exam, will be getting a demo this week. Coming to PlayStation 3, Xbox 360, and PC, the demo will let players experience both single and cooperative gameplay.
Final Exam is a 2.5D sidescroller featuring tons of crazy action and humor packed together. You can experience the chaos alone or with up to 3 other friends via 4-player co-op mode. You'll unlock lots of new weapons, skills, and combos. The demo will even feature its own solo and multiplayer leaderboards!
To experience the game for yourself, be sure to grab the demo! For more information, you can check out the game's official website here.