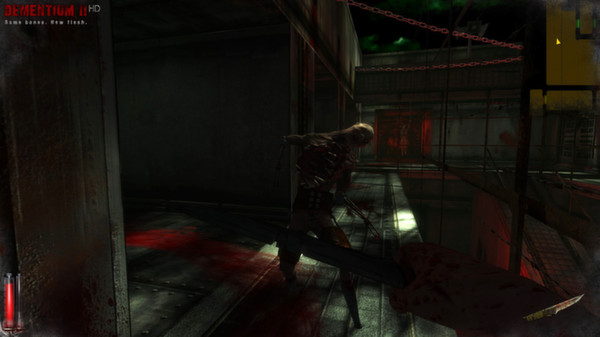 Halloween may be dead and gone for another year, but if you missed out on some horror fare over October 31st then fear not- there's plenty still to be had for the rest of the year. Dementium II HD, originally a DS game, has just been made available for preorder on Steam ahead of a December 18 release. Early takers will get a hefty 35% discount on the retail price of $14.99.
Dementium II was first released to strong reviews on the DS in 2010, developed by Renegade Kid. Duties have since been handed over to South African developers Memetic Games for this HD port, which will be released on PC.
The game is a survival horror set in the Bright Dawn Treatment Center, with players cast as William Redmoor, a patient who awakes from a 5 week coma to discover that his nightmares are far from over. Whilst keeping the original gameplay intact, the HD port will have better visuals, improved lighting and a tweaked control scheme. Same bones. New Flesh.