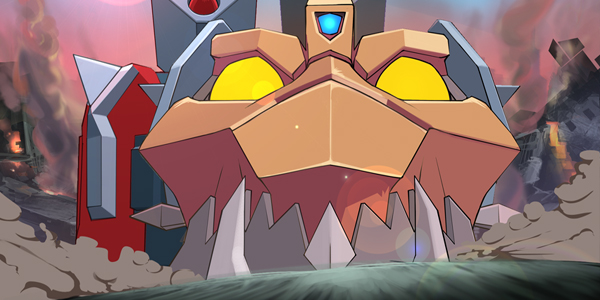 Colossatron: Massive World Threat is still incoming, so Halfbrick has opted to release another Special Report to dig deeper into the matter. Able to speak directly to General Moustache, Rick Dalton of Action News 6 wants to know what the military is hoping to do about the Colossatron that had been reported on earlier.
The military however does not seem to have a solid idea on how to stop something as big as the Colossatron however, which will be a good thing for players as they go up against new prototype weapons. Facing off against enemies from "Super Tanks" to "Gunships" the Colossatron will be making its way destroying all in its path and collecting more power from the damage it causes.
The new special report is embedded below for those wanting to see how the situation is setting up before Colossatron: Massive World Threat releases sometime this year for iPad and iPhone.