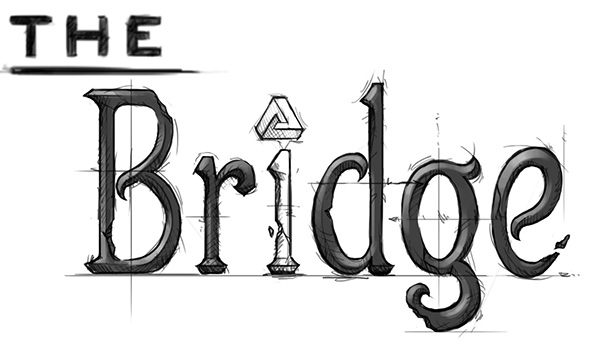 Indie game label Midnight City has announced that The Bridge, a 2D puzzle game, is coming to Xbox Live for the Xbox 360. The game is set to feature hand-drawn, black and white environments and head-scratching physics challenges in line with unique titles like Braid and Limbo. Check out the screenshots below.
Players have the ability to control the world around the protagonist, strategically placing architectural designs in order to achieve success in 48 levels. You will have to contend with "The Menace", gravitational vortexes and parallel universes that add further gameplay twists.
Game features include being able to rewind time to experiment with the problem-solving process, a secret ending on a second playthrough and a minimalistic control scheme.
The Bridge is releasing on November 13 for Xbox Live with a price tag of $9.99, while it is also available on Steam for $14.99. Visit the official site for more info.