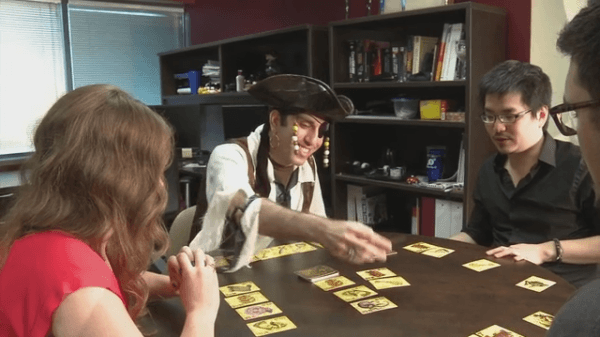 Stardock, the folks behind our favorably reviewed iOS card game Dead Man's Draw, have announced a Kickstarter project related to their swashbuckling game of chance today. The Kickstarter will not actually be raising any money for the digital copy of the game at all, but will go to create physical decks of the game for fans who were interested.
Fans of Stardock's turn-based RPG PC title Fallen Enchantress: Legendary Heroes will also be happy to hear that the newest patch of the game has been released. It will improve the AI of the game and give monsters some new toys to use against players.
To get yourself a real deck of Dead Man's Draw cards, please check out the Kickstarter here. Fans interested in the Legendary Heroes patch notes can read them all here.