Elemental Labs is a fresh developer that is looking to bring their first game to the PlayStation 3 and PlayStation 4 in the form of REBORN. They have teamed up with acttil to help make this happen and have even launched a Kickstarter to help give themselves a push. We had a chance to speak with both the developer and acttil on a number of topics. Read below and see as they introduce their team and explain a few of their design decisions.
---
Q. Being a fresh studio, can you tell us a little about the team working to bring REBORN to life?
A. As a new studio, we have so much to prove. When I sought to create REBORN, I had a vision of how I wanted to run my studio, right down to the types of personalities I wanted employed. My vision for Elemental-Labs was to form a strong team with a wide range of skill sets, who are passionate, dedicated, and determined—but above else, they must have faith in each other.
In the early days of REBORN development, I had a huge up-hill battle not with the project itself, but rather with the formation of the team. With even less than a shoe-string budget available, I had to manage REBORN by investing my own "sweat equity" and personal capital to pay for various expenses like gas for transportation, and computer-related equipment. By working out of my parents' garage, we managed to save money on lunches (as my parents were generous enough to cook for us!).  We were also blessed to be able to convert the garage itself into our development studio. Furthermore, it was from this garage that I managed to spark the interest of our current team members. Countless hours on the Internet and hundreds of emails and Skype sessions later, we managed to form a strong group of skilled individuals who I believe will carry us to the forefront of an already difficult industry to break into. Each member brings a level of mastery, but more than that, each and every one of us are extremely optimistic, positive, and have taken a leap of faith to work on REBORN.
Since we do not have anything in the way of a budget at the moment, each teammate is dedicating their "sweat equity" to REBORN in hopes of future compensation—whether that will be in the form of royalties or straight-up payment on the back end. Myself aside, we currently have 23 team members working on REBORN in their spare time. Some of our teammates are international, but with a successful Kickstarter campaign, we want to bring them to the US so that they can work in our studio, creating a single physical work environment. As you will see throughout our campaign, each teammate is pouring their love and passion into REBORN. We want to assure our fans and the crowd-funding community that we want to make this game not only for us, but for you!
Q. With Elemental Labs working on creating REBORN for the last nine months, why have they decided to launch a Kickstarter now?
A. (acttil) While working on the development of REBORN, many ups and downs have been encountered, and it sometimes seemed like they couldn't continue to follow their dreams. As friends, we were encouraging them to continue working on their game, but the harsh reality was that they just did not have the funding to keep their team together. They have the passion and are dedicated to this project, but it would be very tough for anybody to keep going if they are unsure of where all their efforts would go. That is why we at acttil suggested to Franz, the CEO of Elemental-Labs, to get the game onto Kickstarter for the final push. We want to see them succeed, both as friends and professional partners. That is why we told Franz that we would support their Kickstarter campaign as much as we can as long as he was interested in giving it a try. We wish we could bring in enough funds to help them financially, but being a start-up company ourselves, personally investing in them is not an option. We believe that Elemental-Labs will make something exciting and fun to play if they reach their goal! So…here we are. We hope you'll all see potential that we saw in this project, as well!
Q. When developing the game, what drew the company to keep it a PlayStation exclusive rather than branch out to other platforms?
A. It was my love for everything Sony, and especially my huge interest in the PSP and the PlayStation®2/ PlayStation®3 consoles that led me to reach out to SCEA. Not only that, but I was already one of the five "vendorized" companies with SCEA who helped to create dynamic and interactive websites, so the industry relationship was already there. One thing was for certain—SCEA needed to see a fully-developed Game Design Document, coupled with concept art, for them to take not just me, but anyone, seriously. Fortunately, SCEA shows a lot of respect toward indie developers like us, and they have been extremely helpful because they believe REBORN is a great concept to be nurtured. They are the first publisher who gave us our first shot in this industry, and because of that, we regard them highly. That is why we have chosen to make REBORN for PlayStation consoles, initially. That said, we are also PC gamers, so we want to be able to bring REBORN to Steam (Windows) with our initial goal, and to Wii-U and XBOX platforms at higher stretch goals.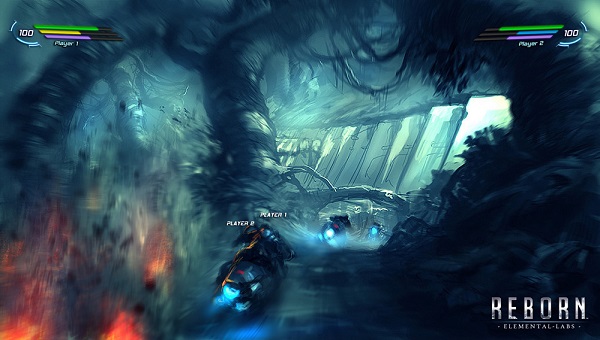 Q. There are many different mythologies and legends that can be drawn upon, so why did you choose to focus on Japanese lore for REBORN?
A. I started tinkering with computers and playing video games at an early age. Playing games like The Killing Game Show on the Commodore 64, Blazing Lasers on turbografx 16, Rivercity Ransom on the NES, and Final Fight, Street Fighter II, and Final Fantasy games on SNES all had a great impact and influenced my childhood years. As I got older, I started tinkering with cars—specifically Japanese imports—and my affinity for Japanese culture grew from there. I was fortunate enough to take many trips to Japan over the years and make a great many friends there. Furthermore, I travelled through much of the country, learning and absorbing its rich and dynamic history and folklore. Japan is truly a spiritual place that is alluring because of its traditionalism juxtaposed with modern society. Therefore, making an RPG about a samurai in a cyberpunk world just seemed to mesh with my experiences perfectly.
Q. With many different samurai to choose from, especially those from the Sengoku era, what led to the decision to base the main character off of Miyamoto Musashi?
A. Every culture has its own folk heroes; for example, America has Davey Crockett, England has Robin Hood, and France has Joan of Arc. Japan has numerous samurai folk heroes, but Miyamoto Musashi is probably the most well-known. He is iconic not only in Japanese history, but also in the field of martial arts. Businessmen in Japan often adopt the philosophy of his book, THE BOOK OF 5 RINGS, when conducting business despite the fact that Musashi wrote the book to describe his philosophy regarding combat.
Q. The contrast between traditional Japanese lore and the advanced technological powers and augmentations created by Nexus Roku is stark. What led to the idea between traditional vs futuristic conflict?
A. I wanted to make a samurai game centered around Musashi, but rather than having it take place in 17th century Japan, I thought a hyper-modern setting would be an interesting approach. One day, I was having coffee at Night Owl (a quaint little coffee shop in downtown Fullerton) with Eric Thuan. I was telling him about the game's concept. We came up with the idea that one of the themes we could include to make the story balanced, rich, and dynamic, was to explore themes of self-discipline and progress—maxims of many forms of martial arts—juxtaposed against technology, which is supposed to make life easier for all mankind. That is why we decided to inject WuXing and the five Chinese elements of nature.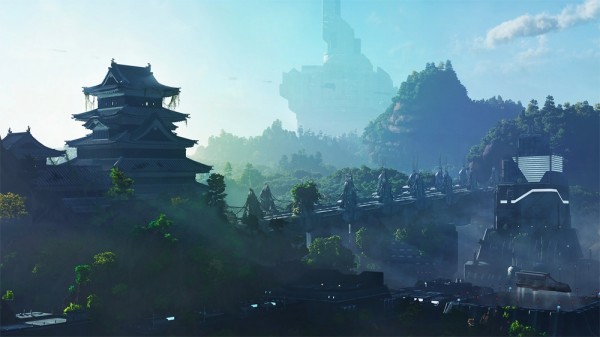 Q. While REBORNS Japanese influences make Tokyo Game Show an interesting venue to debut at, why choose this time to reveal the game instead of during any of the other events throughout the year?
A. (acttil) Initially, we weren't planning to hold a press event to announce REBORN at Tokyo Game Show. But we wanted to make a strong impression for our Kickstarter project because we're just some no-name developer and publisher, to be honest. We wanted to make sure that our project would be seen by plenty of gamers. Timing-wise, Tokyo Game Show was the perfect outlet for us. Gamescom and PAX were too soon for us to make an announcement due to asset availability and our own schedule conflicts.
Q.  Being the first title from Elemental Labs, creating REBORN with the PlayStation 4 in mind must have been quite the challenge, why choose to feature both a PlayStation 4 version of the game as well as one for the current Sony console?
A. When I originally started the creation process, I focused on making REBORN a 2D side-scrolling game exclusively for the PSVita. After showing our demo to SCEA, we were told that they wanted REBORN for their next-gen console, hence the PS4. We couldn't believe it, and we were truly blessed to be in such a position, so we jumped in head first! Being an indie developer, we are fortunate that we can branch out and port REBORN to other consoles. This is something that we have considered in the past, but out of respect to the faith that SCEA has shown us, we will make REBORN available only on the PS4 and PS3 consoles initially, and then branch out to other platforms depending on whether or not we achieve our higher stretch goals.
As a first-time studio, we have so much to prove. We wanted to put everything on the line and go all the way with boosting our concept to look and feel next-gen. Initially, most of our demo was made with very low-count polygonal characters using the Unreal Engine 3's mobile version for PSVita. We had a simple formula in mind when making our world: Keep the environments around 2-5k polygons, and the main playable characters at around 15k polygons. So when we were told to make REBORN for the next-gen PS4 console, we had to increase our poly-count. We are very happy with the outcome.
Q. The PlayStation Vita has been slowly gaining strength in the West and is now seeing more support from Sony in the way of Vita TV, could it be possible that REBORN may make its debut on the Vita as well?
A. Definitely! Not everybody has every console on the market. A lot of people may only have Vitas, and not the PS3 or the upcoming PS4, so we want as many people as possible to experience REBORN—especially on-the-go. It would be a great way to spend time while taking road trips in a car or sitting in an airplane on long flights.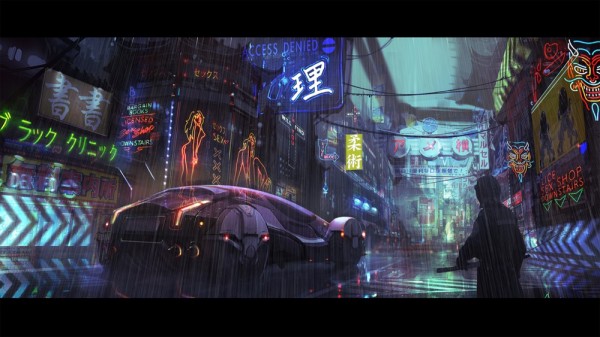 Q. Many smaller studios attempt to handle their own press through simpler means or try to make it on word of mouth alone. Why did Elemental Labs choose to team up with acttil to help bring REBORN to the public eye?
A. Well, acttil is a small start-up publishing company and we're a small start-up developer, so it seemed only fitting that we would team up and work together. Aside from that, acttil is comprised of very passionate people on their end, just like us, so we're all very supportive of each other.
---
While Elemental Labs may have put their Kickstarter on hold for now, it is quite clear that they are very passionate about bringing REBORN to gamers and with a re-launch of their Kickstarter in November it will be interesting to see how things go from here.