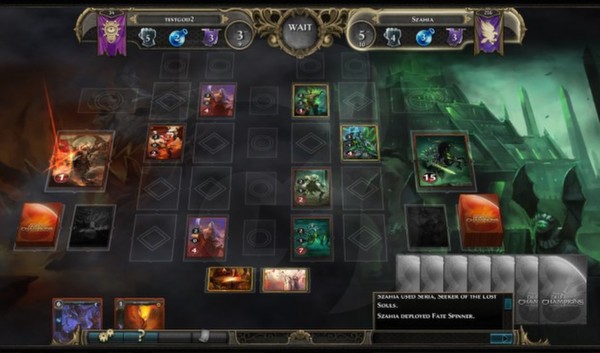 Today, Ubisoft released details of an upcoming expansion for their free-to-play, online card game, Might and Magic: Duel of  Champions. The expansion will be called 'Forgotten Wars' and it is marking the first anniversary of the official release by giving players a number of new cards and features that will allow them to build the deck of their dreams. Some of the new features include:
New Cards – A total of 150 new cards are being added into the game. Not only does this mean that players will face new challenges when playing online, but they will have a whole new level of flexibility and choice to toy with when building their decks.
The Altar or Wishes – One of the biggest problems that players used to face was not being able to find the cards that they wanted to build their ultimate deck, but now with the Altar of Wishes you have the option to trade wildcards with the magical Djinn, Nur, for any card you desire. Similar in a way to the disenchanting feature in Blizzard's upcoming online card game, Hearthstone, this means that if you have a lot of cards that you don't want, you can trade them in for a card of similar rarity to craft your deck to be exactly what you want.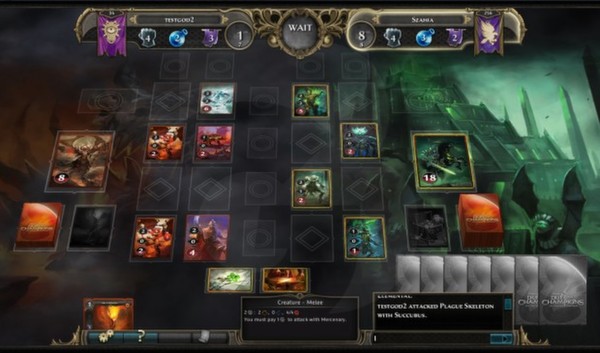 A New Faction, Academy – If you're a gambler and enjoy high-stakes games with a lot of risk then you'll love Academy. Featuring spellcasters of unparalleled power, this faction can be devastating, but only if played strategically. Powerful cards are hindered by their high requirements and specific weaknesses that can leave you in a position with no board control if they are not played at the right time. Pair their colossal power with their spell resist and a host of Magic Channel creatures and this faction is certainly not one to be taken lightly.
Might and Magic: Duel of Champions is playable across multiple platforms on PC and iPad.