The Sims 4 from Maxis and EA is by far one of next year's most anticipated games, and we hardly know anything about it yet! The Sims franchise is lucrative to say the least, and has a die hard fanbase that are always eager for the next installment, the next improvement and the next lot of stuff they can make their Sim do. At this year's EB Games Expo, I was able to sit down with a very early build of the new Create-A-Sim and see if the game looks like it will live up to the hype.
As I said, I was only playing around with the Create-A-Sim and it was a very early build, but I was quite impressed with what I saw. In the past, Sims games (especially Sims 3) relied on a series of sliders and switches to change the appearance of your avatar. It worked brilliantly, but would often take an incredibly long time to get your Sim looking perfect. Well gone are the days of sliders and switches, as The Sims has introduced an elegant new mechanic; just using your mouse.
Now in The Sims 4, players can simply click on a feature that they want to change, and by moving their mouse around, will watch the body part morph in real time. Want a smaller, thinner nose? Just click and drag the nose upwards and slightly to the left, and presto – supermodel nose job in a fraction of a second. This method of input is not only incredibly satisfying, but also eliminates a lot of the frustration of previous Sim titles where you can't figure out why your Sim doesn't look the way you want it too. With over 18 different body parts for you to alter (eyes, ears, nose, mouth, cheeks, chin, jaw, eyebrows, neck, shoulders, chest/breasts, upper arms, forearms, stomach, hips, thighs, legs, and butt) you can make your Sim look EXACTLY how you want them to, in absolutely no time at all. I was able to create a teen heart throb, and a drop dead bombshell in under 5 minutes each, and I don't even play Sims that often.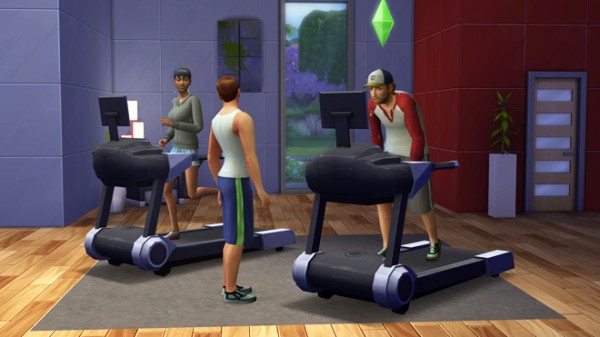 The new design also allows for more realistic looking Sims (as well as the converse, ridiculous looking ones) including enhanced breast and butt visuals, which I am told is something the fans have been clamoring for since the first Sims game. Sadly, since I was playing on such an early build, I only had a few clothing options to choose from, so I wasn't able to attire my Sim as well as I felt they deserved, but still character builder itself was awesome.
It will be interesting to see how the game continues to develop, and what other improvements Maxis will add to the premiere life-simulator. We still don't know exactly when Sims 4 will launch, other than it is set for 2014, so for all that sweet Sims 4 news as it becomes available, you had better be sure to stay tuned to Capsule Computers.